This is an archived article and the information in the article may be outdated. Please look at the time stamp on the story to see when it was last updated.
LEAWOOD, Kan. -- The youngsters with the KC United Youth Sports and Education Initiative thought they were gathering at the Dick's Sporting Goods in Leawood for an end-of-the-year party.
Little did they know, they were in for the surprise of their young lives.
Kansas City Chiefs quarterback Patrick Mahomes surprised the kids, walking up behind them during a group picture. Then the kids got to go on a shopping spree with one of the most popular guys in KC.
Each of the 15 children were given a $125 Dick's gift card to go along with the unforgettable experience of spending quality time with one of the fastest rising stars in the NFL. See all the fun in the video player above.
"I will never forget this," Joe Bane said. "It's like a dream come true."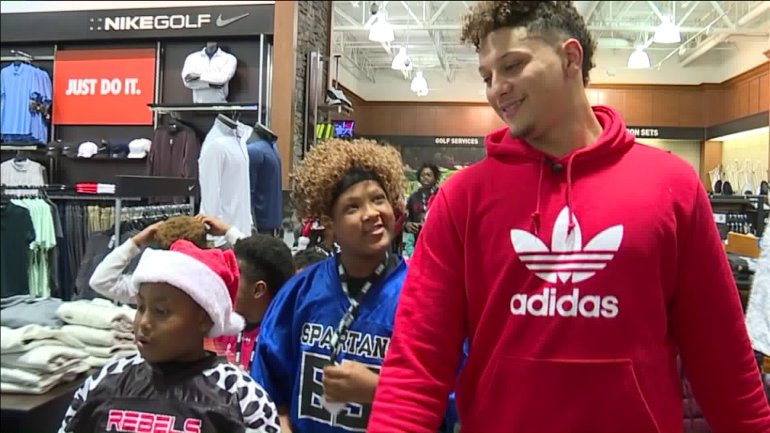 "My heart's beating super fast," Lynisha Daniels said. "I'm like: Whoa, calm down."
Mahomes relished the opportunity to show young people that he's a regular guy.
"I was that little kid," Mahomes said. "I was the one looking up to athletes and getting to see them and getting to be a part of it. I remember being a part of those experiences, so I know how much it means for every single kid."
Mahomes also presented the KC United program with a $5,000 donation from Dick's as part of the retailer's "Sports Matter" program.
"It means so much to us. It really does," said Pastor Adrion Roberson, the head football coach for KC United.