This is an archived article and the information in the article may be outdated. Please look at the time stamp on the story to see when it was last updated.
KANSAS CITY, Mo. — A  little girl, 2-years-old, who was rushed to the hospital in critical condition after she was hit by gunfire Thursday afternoon, has died.
The shooting happened around 1:45 p.m., near 26th Street and Lawn. Right now police are saying they believe the shooting occurred inside a home, but haven't said how, nor have they said who fired the gun.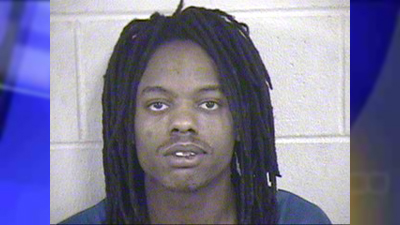 Police on Friday charged 24-year-old Courtenay Shaquel Block with 1st degree endangering the welfare of a child, armed criminal action, and tampering with physical evidence.
According to neighbors, the father came out of the house holding the  girl, yelling for someone to call 911 because she had been shot.
"He had her clinched to his chest, to his chest where he was trying to stop the bleeding, but it didn't look good," said neighbor Vincent Canady, who ran to call 911 when he saw the baby.
One neighbor tells FOX 4 that the dad told him he was sleeping, and that his daughter got a hold of the gun.
The girl's older brother, who's 3-years-old and her father were not hurt.
"He was just saying he was asleep and he woke up," said Canady. "He heard the shot wyhen he woke up and he just seen his daughter laying on the floor. That is real bad. I just seen that little girl outside playing outside this morning."
Investigators remain on the scene, collecting evidence and interviewing witnesses and questioning the father.
Kansas City, Mo., police chief Darryl Forte and Jackson County prosecutor Jean Peters-Baker were both on the scene, as well.
"This homicide was 100 percent preventable," Baker said, according to a news release. "This is tragic. We must do a better job of protecting our most vulnerable, our children."