This is an archived article and the information in the article may be outdated. Please look at the time stamp on the story to see when it was last updated.
KANSAS CITY, Mo. — The popular Wonderscope Children's Museum is moving from Shawnee, Kan., with plans to build a destination attraction in partnership with the Mid-Continent Public Library.
The new place for kids to learn and play will be built at the redeveloped Red Bridge Shopping Center. City leaders hope the project will convince more young families to settle in south Kansas City.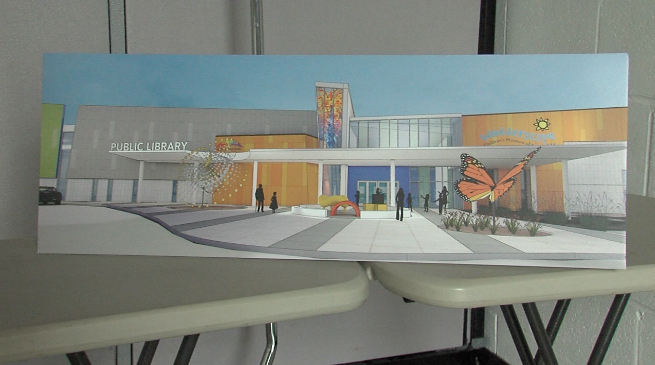 "It's a game changer because this is not just Wonderscope Children's Museum," said Scott Taylor, 6th District councilman. "Connected to it will be a new Mid-Continent Red Bridge library that will be state of the art. You could bring your whole family in. The younger children can go to Wonderscope. Teenagers can go to the library. We'll also have a public auditorium connecting the two facilities."
Wonderscope kicked off a campaign Tuesday to raise $12 million in private money for its new hands-on children's center.
Since the late 90s, the museum has operated out of an old elementary school in Shawnee, but still attracts about 70,000 visits a year.
A new 30,000 square foot interactive space at the Red Bridge Shopping Center will offer more programs for kids under 10, and updated exhibits.
The new Mid-Continent Public Library will share some space with Wonderscope, creating a fun, learning destination for families of all ages.
"The idea is, if people can come to a space where they can build a stronger community, an intergenerational community between adults and grandparents and children, we can engage the children through play," said Steven Potter, executive director of the Mid-Continent Public Library. "Then they can come over and be engaged through reading and get used to that idea of becoming a lifelong library user at age 2, 3, 4."
Last November voters in the library district approved a tax hike to update buildings and services. Some of that money will be used to create the new Red Bridge branch. The current Wonderscope site in Shawnee, Kan., is owned by the V & H Charitable Foundation. The foundation will sell that building and all of the proceeds will help fund the Wonderscope campaign.
Supporters believe Red Bridge is more centrally located to attract families from Olathe, Kan., to Lee's Summit, Mo., with easy access to Interstate 435 nearby.