This is an archived article and the information in the article may be outdated. Please look at the time stamp on the story to see when it was last updated.
UPDATE: Alan Ashurst, the city's illegal dumping investigator, said the woman shown in the photos has turned herself in after FOX4 first aired these photos at noon Thursday. Investigators are still looking for the two men.
Last week, FOX4 viewers helped identify an illegal dumper in the Northland. After we broadcast photos of that suspect, Ashurst said a Parkville man was identified and received a ticket for illegal dumping.
---
KANSAS CITY, Mo. -- Investigators need help to identify some repeat trash dumpers who are causing problems in the Dunbar neighborhood.
The most recent example happened near East 34th Street and Drury Avenue.
The Dunbar neighborhood generates more complaints about illegal dumping than any other area of Kansas City.
You can be part of our Problem Solvers campaign to stop one of the biggest complaints in the city -- illegally dumped trash.
Take a look at photos released Thursday by the city's Neighborhoods Division. They show three people in two different vehicles, a pickup truck and a Nissan car. Investigators say the three in those vehicles are responsible for dumping construction debris along Drury Avenue on three separate occasions. Once on August 30, and two more times on September 3.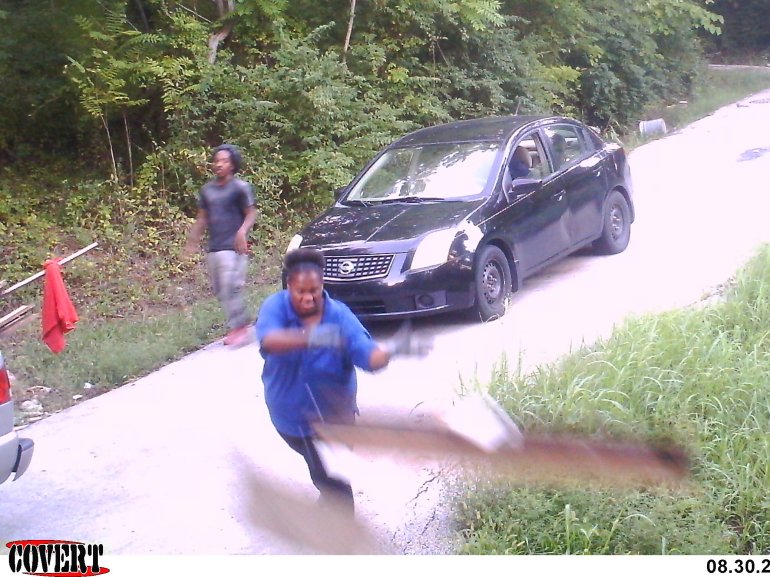 "They can take it to the dump," said Alan Ashurst, the city's illegal dumping investigator. "If you put every last bit of what got dumped here into one truck bed, you'd probably get rid of it for about $30. But now there's going to be three people with three tickets, each at $700 each. It should teach them a very valuable lesson."
If you can help investigators identify the suspects in the photos, call the city's illegal dumping hotline at 816-513-DUMP.
Ashurst says there's a lot of rusty nails sticking out of lumber dumped along the street, making it dangerous for kids who play nearby.
Ashurst says unless dumpers are caught quickly, they're likely to continue and others will join in turning the street into a dumping ground. FOX4 will continue to show repeat offenders and trouble spots to help clean up the problem.