This is an archived article and the information in the article may be outdated. Please look at the time stamp on the story to see when it was last updated.
KANSAS CITY, Mo. — Five years ago 10-month-old Lisa Irwin disappeared from her home during the middle of the night.
Deborah Bradley, her mother, believes someone abducted her daughter, and she holds out hope that the little girl will come home someday.
Despite their hope, the family's been told they're going to have to take down the signs they have posted on their house.
Bradley said the city told her there was an anonymous complaint about the signs, and they had to be removed because they didn't meet guidelines. Some of the signs are too big for residential property.   Bradley says the signs are her family's way to make sure her daughter has not been forgotten, and it's very upsetting they must remove them, but they will comply.
"They told me that one big sign we have for her that says, 'This house needs Lisa to make it home again,'" Bradley said. "They want us to take it down. So we're going to keep it up until after her vigil, and then we'll take it down. It's hard because we feel like we can't do a whole lot for her and this is one of the things that we can do for her. We just don't want her to think that we stopped thinking about her and that we don't care."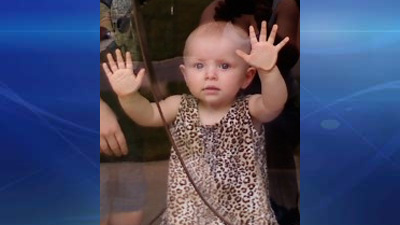 The family says after the vigil Saturday night they will work on creating signs that do meet the city's requirements.
Bradley says she believes Lisa, who turns six next month is living with a family and doesn't realize who she is.
"At the end of the day our goal is to find Lisa but not to focus on that negativity," Bradley said. "We know the truth we are going to get to the bottom of this and get her back."