This is an archived article and the information in the article may be outdated. Please look at the time stamp on the story to see when it was last updated.
CLINTON, Mo. — A manhunt is underway Monday morning for the suspect who shot and killed a Clinton, Mo. officer.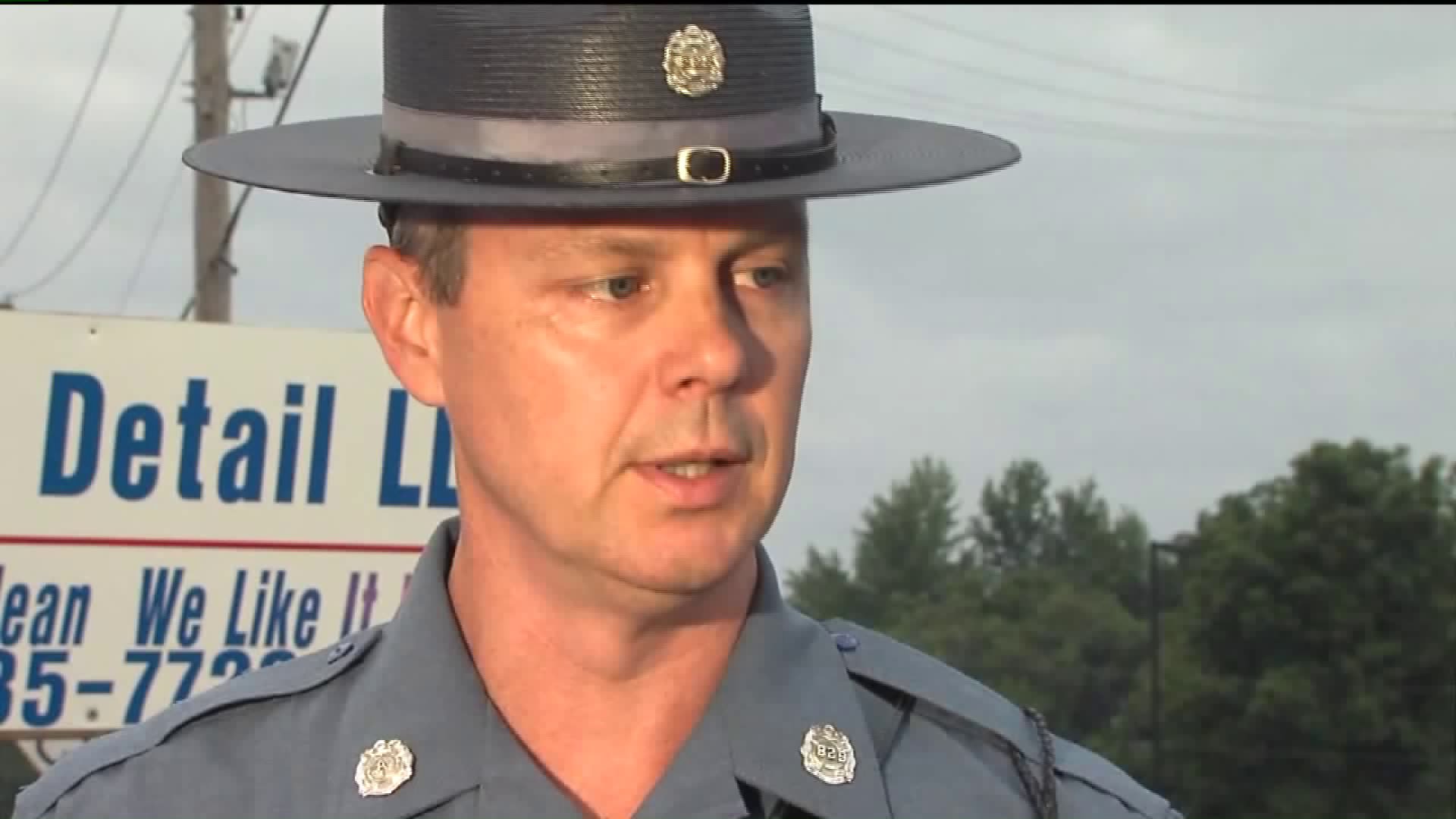 Sgt. Bill Lowe with the Missouri State Highway Patrol says around 10: 45 p.m. Sunday, Officer Gary Michael initiated a traffic stop on a vehicle for a registration violation. He stopped the driver along Green Street, near Henry County Sheriff's office. As Officer Michael exited the patrol vehicle to make contact with the driver, the driver fired a round towards the officer, striking Officer Michael.
According to Sgt. Lowe, Officer Michael tried to return fire, but it is unclear if the suspect was hit. Witnesses to the traffic stop recall hearing one shot followed by four more. The suspect then fled the scene in his vehicle. By 6:30 a.m., officers had located the suspect vehicle two blocks away, but the suspect remained on the run.
"I heard gunshots," Donald Richter said. "I come outside on the porch just in time to see him (McCarthy) trying to round this corner. But he was going way too fast. Smashed into the rock wall. Come to a stop over at the neighbors, jumped out and took off running."
Tactical teams from the Henry County sheriff's office, Clinton police and Missouri state troopers have been searching the neighborhood where 39-year-old Ian McCarthy, the suspect in the case, escaped all morning.
"We searched the house we believed the person we were looking for might have been in," Sgt. Lowe said. "He was not in that house."
"We have every reason to believe he is still in Clinton," Sgt. Lowe added. "We don't have any information indicating he's out of the area. Having said that, it does not mean it is not the case. We are diligent in thinking he's somewhere in the area still."
Check points have since been set up around Clinton, Mo.  Henry County Deputies, Missouri State Troopers and Clinton Police have several parts of the city blocked off. All looking for McCarthy.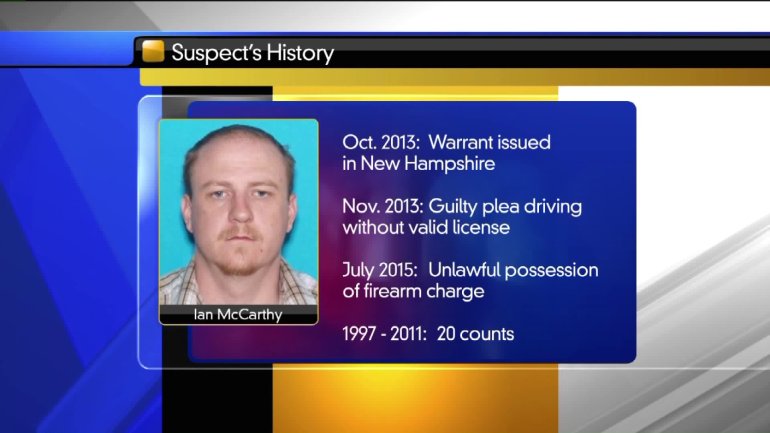 McCarthy's criminal history includes a warrant issued in New Hampshire in Oct. 2013 after he failed to appear for sentencing on a disorderly conduct charge. Court records also show he pleaded guilty to driving without a valid license in Missouri in Nov. 2013. In July of 2015, he was charged with unlawful possession of a firearm. Along with these cases, his rap sheet from 1997 to 2011 includes 20 different counts ranging from misdemeanor traffic violations to criminal charges.
Officer Michael was just 37-years-old and had less than a year of experience with the police department.
"It's a tragedy obviously for his family, it's a tragedy for Clinton Police Department, but it's a tragedy for this community," Sgt. Lowe said. "He was doing his job. He was there protecting and serving and that's what we're called to do. He did it, and he did it with heroic fashion."
He leaves behind a wife and step sons.
Just hours after his death was announced, a veteran headed to the scene of the shooting with his bugle and flowers to play "Taps" in memory of the officer who gave the ultimate sacrifice.
Fox 4's Nicole DiAntonio was in Clinton, Mo. She talked to a person who was working nearby when Michael was shot.
"By the time I got to where the door is… I heard one pop, then four pops back to back. I walked outside and heard a lot of people saying oh my gosh. Saying someone had been shot. I come down here around the corner over here at the edge of the building … That time I see the officer being picked up by another officer. Not a pretty scene to describe,"  said Levi Pajula.
He said there are no words to describe the loss of Officer Michael. He also knows the suspect.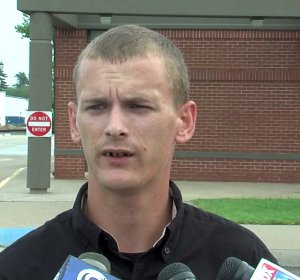 "My main feeling is just getting back to my kids. Where they were looking for him was just a block from where my house is. Come to find out this man lives right around the block from me. You never seem like a bad guy. Has two dogs. Always kept himself," Pajula said.
"He will come in here for coffee, normal stuff. Really good guy he always leaves a tip. Even when he doesn't buy something big, he always leaves at least a dollar tip…"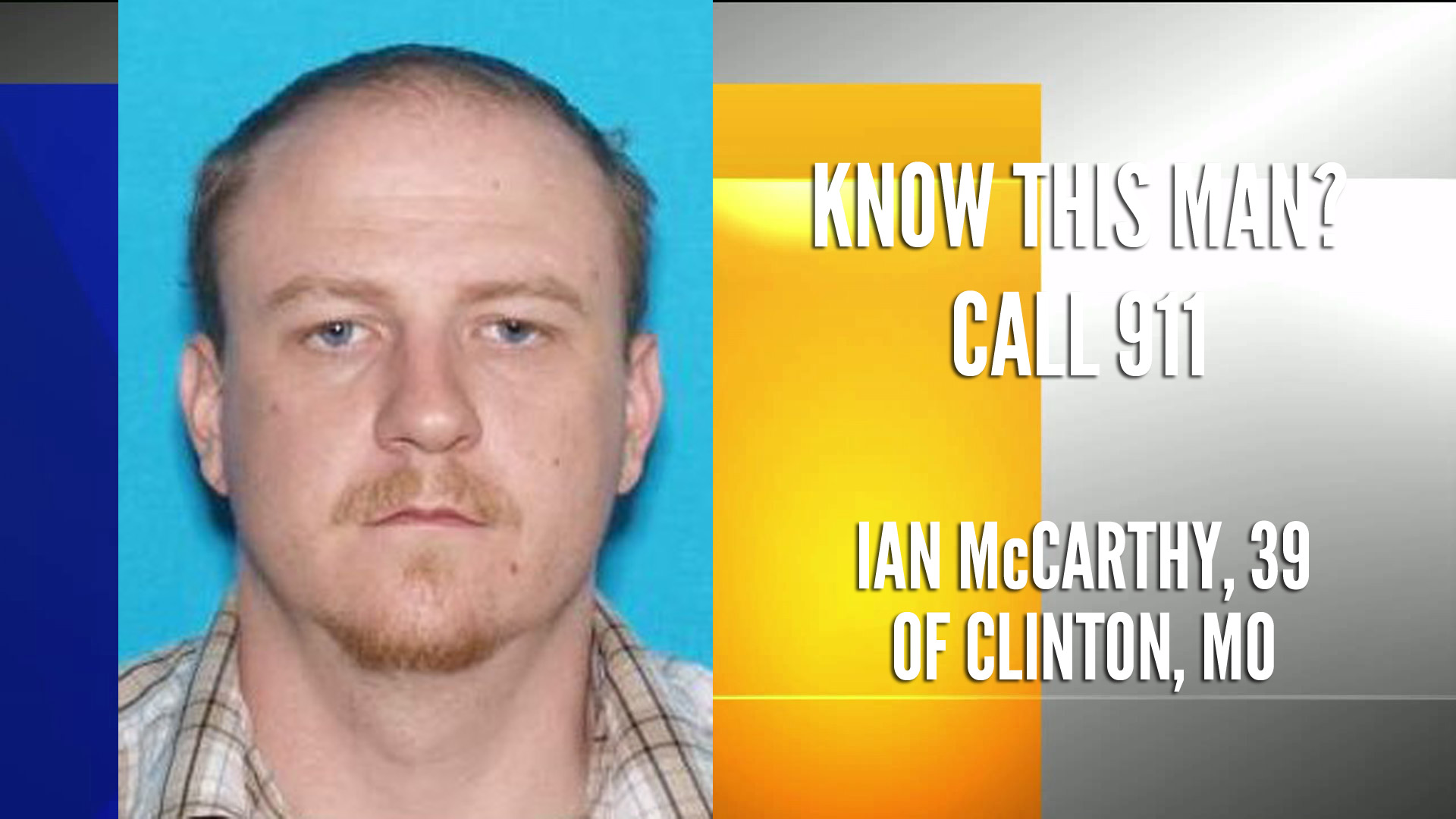 Area police departments expressed their condolences for the Clinton Police Department:
Our thoughts and prayers are with the Clinton Police Dept. Hearts are heavy.

— Travis Forbes (@ChiefTForbes) August 7, 2017
Our thoughts & heartfelt condolences with Clinton, MO PD who lost an officer in the line of duty overnight. #RIP #ThinBlueLine pic.twitter.com/dLYCSuQpGj

— Johnson Co KS Sheriff (@JOCOSHERIFF) August 7, 2017
Our hearts are heavy this morning, and our prayers are with the Clinton Police Department and the fallen officers family. #ThinBlueLine pic.twitter.com/CrF3Iu45ZV

— Clay County Sheriff (@SheriffClayCo) August 7, 2017
Below was video footage from Clinton, Mo.
Want to get an alert on your phone as developments in the case are made? Download the fox4kc app and be sure to sign up under "alerts" for "push notifications" to stay informed FOX 4 Android app | FOX 4 iPhone app