This is an archived article and the information in the article may be outdated. Please look at the time stamp on the story to see when it was last updated.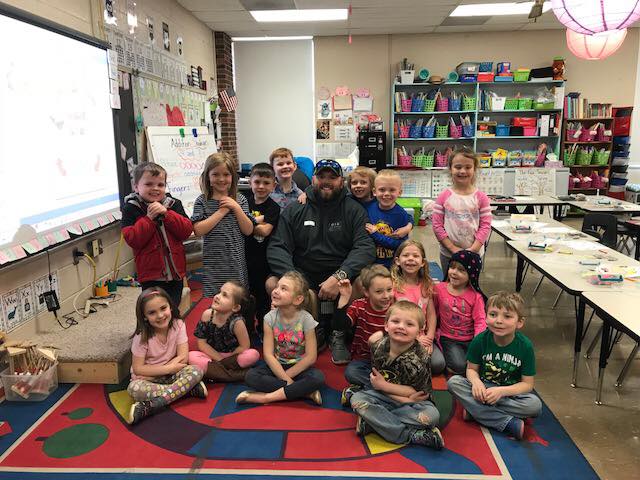 CLINTON, Mo. — A class of kindergartners surrounded an injured Clinton police officer in hugs Thursday.
Officer Nathan Bettencourt was injured earlier this month while responding to a 911 call at a Clinton home where a man opened fire on officers. Officer Ryan Morton was killed in the shooting, and Officer Nicholas Kasper was also injured.
On Thursday, Bettencourt visited Jenni Huffman's kindergarten classroom at Henry Elementary School.
Students gave the Clinton officer a lot of big hugs and wished him well in his recovery.
"We're not sure we have ever seen a happier bunch of kindergartners!" Clinton School District said in a Facebook post.
A Go Fund Me page has been set up to support Bettencourt and his family.