This is an archived article and the information in the article may be outdated. Please look at the time stamp on the story to see when it was last updated.
KANSAS CITY, Mo. — Michael Darby, 61, co-owner of Coach's Bar and Grill, 414 West 103rd Street, was apparently out walking his dogs on the trail near 102nd and Wornall when someone killed him. His body was discovered Thursday along a bike trail right off of Indian Creek in south Kansas City.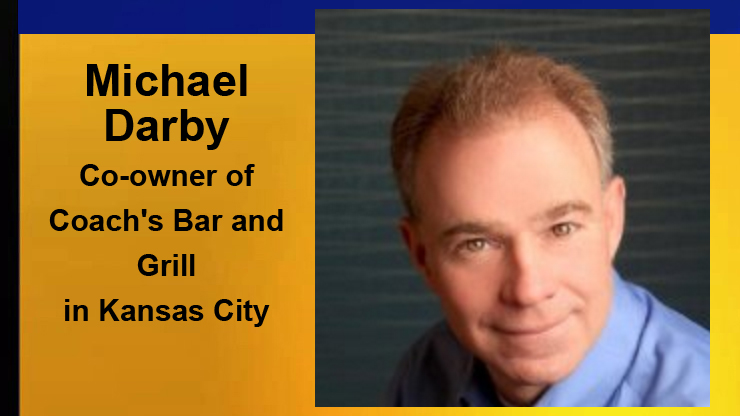 Police responded to the scene around 6:30 a.m. after Darby's body was discovered by a bicyclist.
His two dogs were seen roaming the area, circling his body.
Coach's Bar at 103rd and Wornall is closed until Friday morning.
There is another location in Overland Park.
FOX 4 will continue to monitor the situation and provide updates as they become available. Refresh this page for the latest and turn to FOX 4 newscasts and the fox4kc app for new information.
Anyone with information is urged to call the TIPS Hotline at (816) 474-8477.