This is an archived article and the information in the article may be outdated. Please look at the time stamp on the story to see when it was last updated.
KANSAS CITY, Mo. -- Sunday night's shooting of a 1-year-old girl marks the third time an innocent child has been accidentally shot in the metro in less than two weeks.
That girl's father, George Turrentine, is now facing charges of child endangerment, armed criminal action and marijuana possession.
Prosecutors said Turrentine was cleaning a gun in his Kansas City, Mo., home when it went off. He shot himself in the arm and shot his toddler in the pelvis and spine.
The incident marks the third time a toddler has been accidentally shot in the metro in less than two weeks, with two of them dying of their injuries.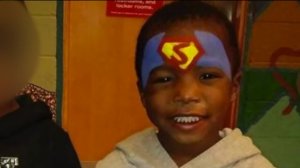 The recent child tragedies began back on Oct. 27, when Kansas City, Mo., police said 3-year-old Jermone Green was accidentally shot to death by his 5-year-old brother.
Just this past Friday, KCK police said 1-year-old Antoine Rucker somehow got his hands on a gun inside a car parked outside a pizza shop, shooting and killing himself.
Then, Sunday night Turrentine's little girl was rushed to the hospital, where she is still being treated by doctors.
Community activists said seeing him get criminally charged shows other parents this type of careless crime comes with serious consequences.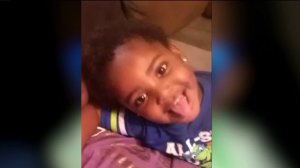 "These are very preventable," said Damon Daniel, executive director of the Ad Hoc Group Against Crime.
"People want to make excuses all the time as it relates to folks having the proper training when it comes to owning a gun, but we really need to get serious about that."
Daniel said as a dad himself, it's tough to imagine feeling even the slightest bit responsible for the injury or death of your own child.
"So my heart goes out to those families, friends of those families that have lost their loved one," he said. "This child whose whole life was ahead of them."
Daniel said the best defense is common sense, with a dedication to safe gun ownership practices like gun locks.
"There is nothing wrong with wanting to protect your home," he said, "but we also have to protect our children."
He's now encouraging every parent to be more careful.
"What happened to the sacredness of life?" Daniel asked. "We've got to get back to understanding that every life matters. Every life is valuable, and we've got to do better."
Ad Hoc offers free gun locks to anyone who stops by its office. For more information, click here.
The Jackson County Sheriff's Office is also working with Children's Mercy Hospital to hand out free gun locks. For more information, click here.