This is an archived article and the information in the article may be outdated. Please look at the time stamp on the story to see when it was last updated.
KANSAS CITY, Mo. – A 14-year-old girl is still fighting for her life in a metro hospital. Reagan Class and her mom were shot a few months ago. As she recovers, her family friends and even strangers are continuing to help her in her fight and let her know she is never forgotten.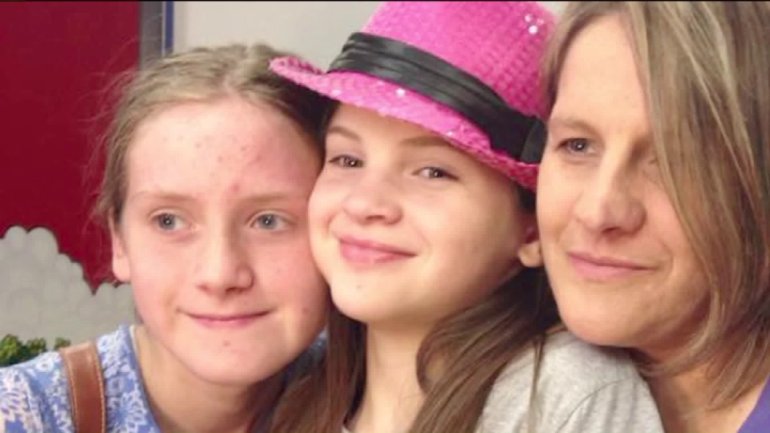 It's been two months since Reagan and Michelle were shot in their home. As detectives work tirelessly to find the gunman, the community works tirelessly to erase the suspect's hate and replace it with love.
You don't normally hear the sounds of Reggaeton music coming through the Kansas City Police Academy's walls, and a group of women dancing isn't what you'd expect to see inside, but police offered some space not just for dancing, but therapy for a family who needs it.
The Class family hasn't had much time to relax. Several weeks ago police say a man broke into 14-year-old Reagan Class's home. He shot Reagan and her mom, Michelle Class, at point blank range and still police haven't found him. Reagan and her family now live in fear, confined to the walls of a hospital.
"Dancing is therapy," Kristy Jarman said.
Reagan's aunt, Kristy Jarman, organized a "Zumbathon." Family, friends and even strangers came to let loose and show their support.
"There are so many bad things in this world. It restores your faith that there are so many good people out there willing to help for people they don't even know," family friend Shana Johnson said.
"You can dance, it's all for a good cause, it's still for Reagan but it's not a somber thing. It's let's get out here and have fun and let's fight," Jarman said.
Jarman ended the "Zumbathon" with a song with a slower pace. It's called the "Fight Song" and they dedicated it to the strongest 14-year-old anyone in the room knows.
"It's just the perfect song for her. She is fighting so strong and she is not gonna give up. We as a family are not gonna give up. We're right there in the fight with her," said Jarman.
All of the money raised Sunday night will go towards Reagan's medical bills. The teen is awake now, able to walk with help, even eat on her own. The family right now feels as if they've hit a road block and are begging for people to help police find the gunman.
If you know anything about his whereabouts, call The CrimeStoppers TIPS Hotline at 816-474-TIPS.