This is an archived article and the information in the article may be outdated. Please look at the time stamp on the story to see when it was last updated.
OLATHE, Kan. — Out with the old, in with the new.
Construction workers are beginning to build a $193 million dollar courthouse at the corner E. Santa Fe Street and N. Kansas Avenue in Olathe, right across the street from the current Johnson County courthouse.
"It is really long overdue," said Johnson County District Attorney Steve Howe. "The building that we currently have is having monthly problems as I speak. This facility will be able to serve the people at Johnson County for the next 75 years.
The current structure opened 66-years ago and wasn't even built to be a courthouse. It started as office space and over the years, they renovated the inside to hold courtrooms as well as added to the building to also house the Johnson County Sheriff's Office.
In recent years, employees and Johnson County residents began voicing certain concerns. It wasn't ADA compliant. There were security concerns about keeping victims separated from suspected criminals. The building itself began to show its age and major repairs were needed.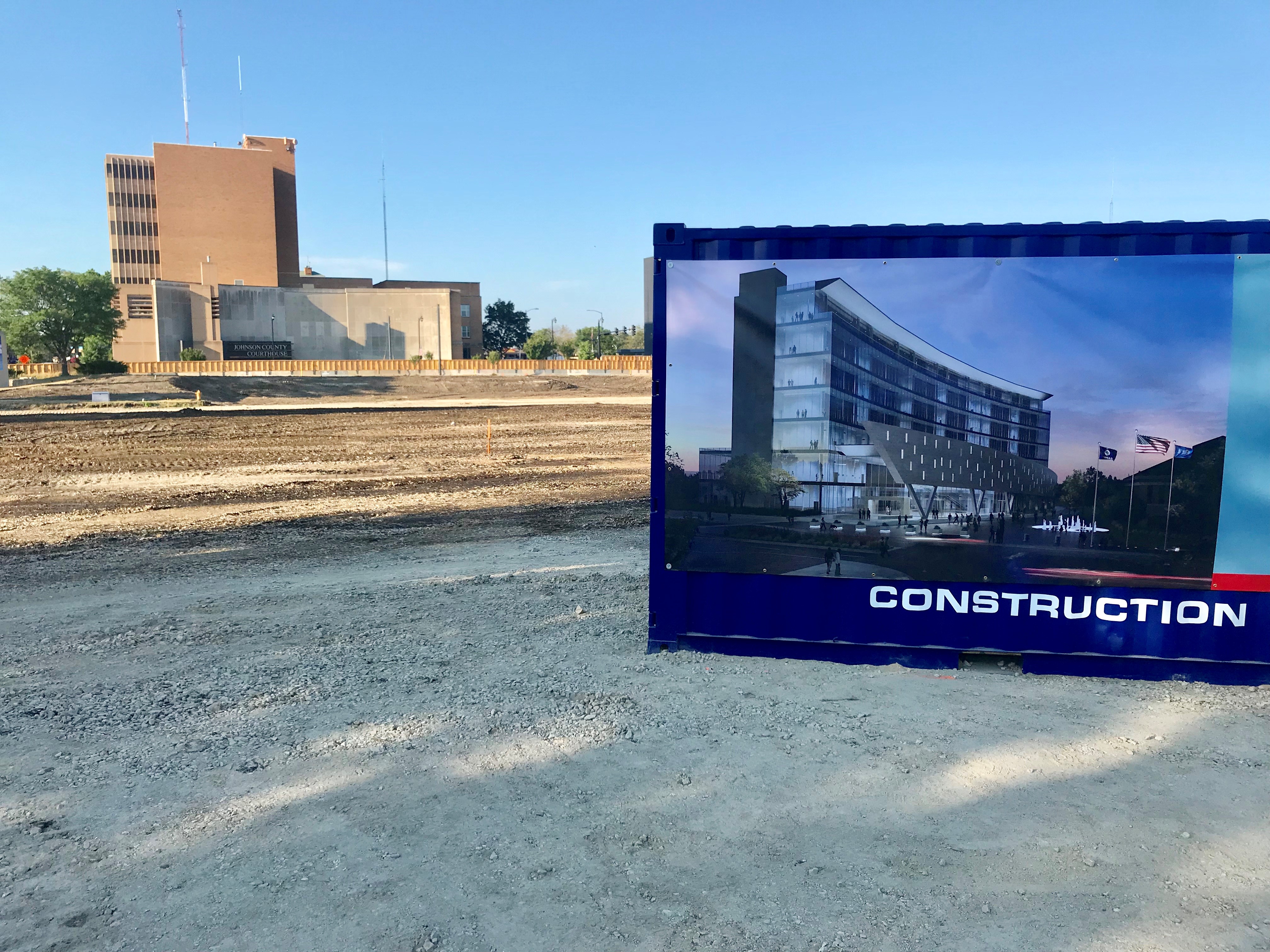 "Some 400-thousand people a year are going to that building and getting in and getting out and getting justice," Howe said. ""This building will bring it to a new level and allow us to get our job done and help the people of Johnson County, so we're excited about it."
Voters in 2016 approved a quarter-cent public safety sales tax to fund construction of a new courthouse. It will be built specifically with attorney and judge needs in mind, including having television sets in every courtroom for showing evidence at trial. There will be a total of 28 courtrooms with room to expand to 36 if needed. The new building is expected to last the next 75 years.
"We are so resolute about, these are taxpayers dollars and I'm a taxpayer and I want us to be using this efficiently," Howe said, "and I think we're doing that and will continue to do that as this project progresses."
The new Johnson County courthouse should be completed by late 2020 with a move-in date of early 2021. As for the old courthouse, the county will tear it down after the new one opens and turn that area into a public green space.