This is an archived article and the information in the article may be outdated. Please look at the time stamp on the story to see when it was last updated.
KANSAS CITY, Mo. — New construction begins Monday at Union Station, and the project is expected to make it safer for those who use the streetcar.
There are currently a lot of curbs on the east side of Union Station, which makes it a potential hazard for someone to trip and fall and hurt themselves. So the plan is to make the area all one level.
"We wanted to make it much more safer, much more pedestrian friendly," COO of Union Station, Jerry Baber, said. "So we're going to get rid of the multi-levels that are over there now, take it all to one level, make it a lot more easier for people to get on and off and naturally flow into the station."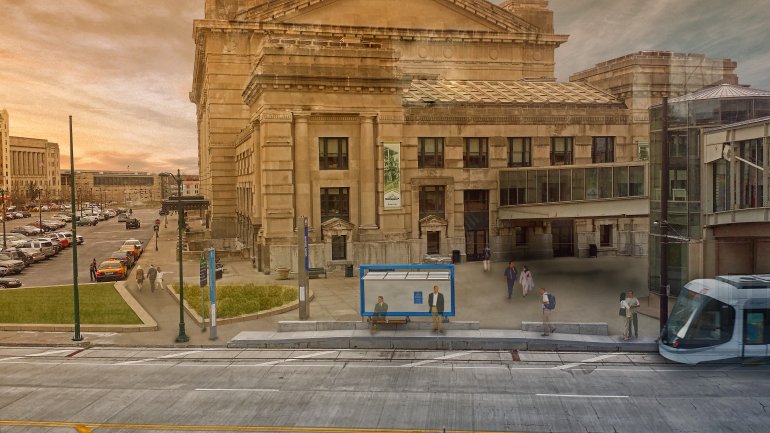 The area also used to be a bus turnaround, but it's no longer in use since the streetcar stop blocks off the area.
Crews also plan to add a path to the front entrance of Union Station, another bench for people to sit on as they wait for the streetcar, another ramp for those in wheelchairs to get on the streetcar, and improved lighting. They will also add sculptures to beautify the area.
With a growing number of people using the stop in front of Union Station to get on the streetcar, officials say additional lighting will make the space safer and more inviting for people to sit and wait without fear.
The total cost of the project is around $350,000 and will take nearly eight weeks to complete.  Union Station and the streetcar will both cover the cost.
Union Station recently added a bridge on the main level to make it easier to park in the garage and beautified the front plaza area.