This is an archived article and the information in the article may be outdated. Please look at the time stamp on the story to see when it was last updated.
OLATHE, Kan. — The man who crashed into and killed a Johnson County deputy was sentenced to more than 12 years in prison Friday. Court documents say  Adrian Espinosa-Flores' blood alcohol content was twice the legal limit when he allegedly slammed into Master Deputy Brandon Collins' patrol car the morning of Sept. 11, 2016. The impact caused a fiery crash that killed Deputy Collins.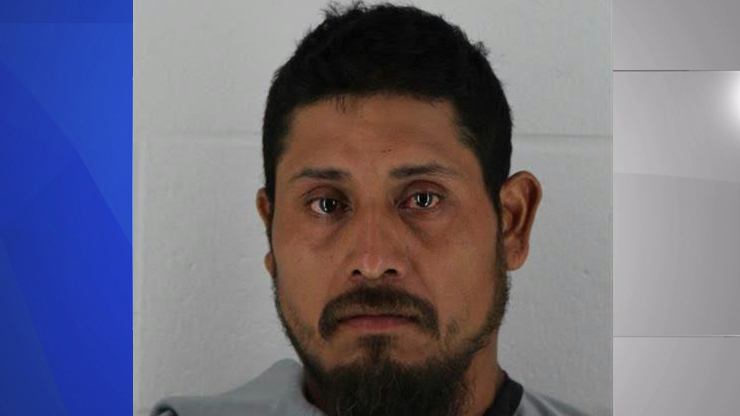 Espinosa-Flores pleaded guilty to second-degree murder in October. On Friday the judge gave him the maximum penalty allowed under the law with the plea agreement that was reached.
Espinosa-Flores will served 123 months for the second-degree murder charge and 9 months for each of the three aggravated battery charges he was convicted of. That tacks on an additional  27 months. The sentences will run consecutively for a total of 150 months or 12. 5 years.
Collins' mother attended the sentencing, and provided a statement that was read during the proceeding.
"I watched my son be hit and killed by a drunk driver on the news. The loss that I and my entire family feel is indescribeable. Every day I wake up knowing that a piece of me is missing. Every day I wake up with my heart aching for my son. Every day I wake up and feel a sadness that can only be described similar to the impact of a speeding car," she said in a statement.
Espinosa-Flores initially was charged with DUI involuntary manslaughter and leaving the scene of a crash.
The affidavit says that when officers arrived to the crash scene at about 1:40 a.m., there were flames extending 30 feet into the air, and it appeared the driver of a Ford F-250 had pushed Deputy Collins' patrol unit into an SUV he had pulled over while the deputy was still inside his patrol car.
More officers arrived to the crash scene to look for the driver of the Ford truck who had run away. Using a helicopter, canine units, and information from a nearby homeowner, officers eventually found Espinosa-Flores near an overpass at 69 Highway and W. 139th Street.
Investigators determined the truck was registered to him and performed field sobriety tests, which he failed, and a preliminary breath test revealed his BAC was .160.
Espinosa-Flores was arrested and agreed to speak with investigators. He said he was headed home to Kansas City, Kan., from Belton, Mo., after drinking four beers at a friend's house. He said he knew he had crashed, but didn't know what kind of car he hit, and said he got out of his truck because he felt like he was on fire. He said he ran from the crash scene without checking on anyone else involved.
He also told investigators that he has no legal status in the United States, and had illegally entered the country. Immigration Customs Enforcement has placed a detainer on him, and he faces possible deportation following the outcome of his manslaughter case.
The family that was spared when Espinosa-Flores crashed into Deputy Collins spoke to Fox 4 following his guilty plea in October. With heavy hearts for the deputy's family, they said the incident still haunts them.
"Right now, I could not be here, anyone else, my family… yeah, I feel lucky," Ricardo Lopez told Fox 4 at the time.