This is an archived article and the information in the article may be outdated. Please look at the time stamp on the story to see when it was last updated.
KANSAS CITY, Kan. — Kansas City, Kansas police said one person is in custody Tuesday evening after running a stop sign and striking an officer's vehicle.
The incident took place just before 6:30 p.m. near 21st and Metropolitan Avenue.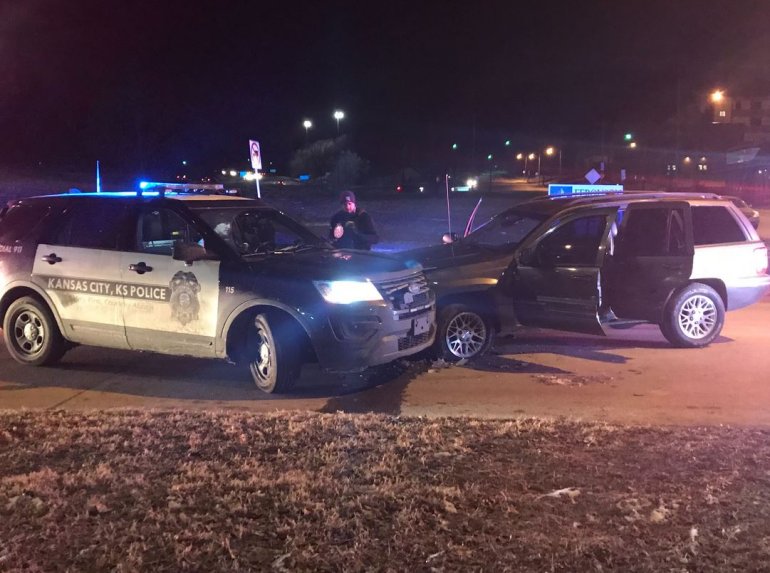 KCK Police Chief Terry Zeigler reported the police vehicle is disabled. No injuries were reported.
Police said the suspect is a convicted felon and has been taken into custody. An AK rifle was found inside the suspect's vehicle.
KCKPD are continuing to investigate the incident.
Officers were stopped at 21st & Metropolitan when a vehicle ran the stop sign and struck their vehicle. Police vehicle is disabled. Driver is a convicted felon and had an AK in the car.

— KCKPD (@KCKPDChief) March 6, 2019