This is an archived article and the information in the article may be outdated. Please look at the time stamp on the story to see when it was last updated.
LOUISVILLE, Ky. — In a race, the most important thing is to cross the finish line, and with the help of a police officer, one Louisville woman was able to accomplish her goal.
Asia Ford once weighed nearly 500 pounds. She's been working hard to lose the weight; and it has been an understandable struggle.
She has stayed committed for the people she loves.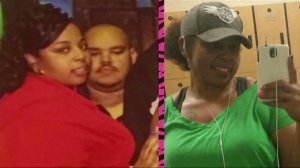 "It's been a struggle because nothing is easy in life, it's been a lot of teary moments," said Ford. "That was when I woke up and I couldn't allow them to be on this Earth without my help and the only way I would be able to help them is if I helped myself first."
On Sunday, during the "Annual Rodes City Run" Ford was running out of steam. With two miles to go in the six mile race, she didn't know if she wasn't going to make it.
A Louisville police officer saw her and came to her rescue, making sure she didn't quit.
"I knew that he was my angel at the time because at mile 5 I swore that I was going to give up," said Ford.
"I got out, walked over, she immediately grabbed my hand," said Lt. Aubrey Gregory, Louisville Metro Police Dept. "Going across that line, raising her hands. I felt that all over. It was a great moment."
Louisville's mayor tweeted about the race, posting a photo of Ford and Gregory crossing the finish line. The mayor tweeted, "What a compassionate city looks like."
Congratulations, Asia!
What a compassionate city looks like: Lt. Aubrey Gregory helps Asia Ford cross finish line. Photo: Jonathan Roberts pic.twitter.com/1WL9lxY9Lj

— Mayor Greg Fischer (@louisvillemayor) March 21, 2015