This is an archived article and the information in the article may be outdated. Please look at the time stamp on the story to see when it was last updated.
LENEXA, Kan. -- Just one day after an off-duty officer shot and killed man waving a gun inside the Costco on Marshall Drive in Lenexa, the lights of the store are back on outside and shoppers are allowed back into the store parking lot to retrieve their vehicles.
Police say a man entered the store waving a weapon Sunday morning. An off-duty officer who was shopping at Costco then shot and killed him. Shoppers and employees were forced to leave their vehicles inside the crime scene tape, as the investigation began.
Shoppers who were in the store on this busy shopping weekend say many in the crowd started running.
"I was working at the photo center, I was working on a photo scan, and I was looking at the computer screen, and then I heard some commotion happening around me," Costco employee Ryan Vacca told Fox 4.
"And I turned and looked at the front door and saw a guy walking in just kind of yelling and screaming. One of my co-workers told me to drop, and I did," Vacca added.
Local mom Nikki Lotia said she was shaking and sent a message home to her son.
"I could hear footsteps," Lotia said. "So something was going on, but I could not know what and were it coming from. I could just hear it."
Police have yet to identify the man the off-duty officer shot and killed inside the store. It is also unclear if Costco will reopen Monday.
It is legal for people in most places in Kansas to openly carry a gun. That means gun owners can carry their gun out in the open with them and not get in trouble for it. The law went into effect in July of 2014, so it's not new.
The Lenexa Police Department also says its officers are used to getting calls to check out people walking around with guns, but the department says what happened at Costco is different.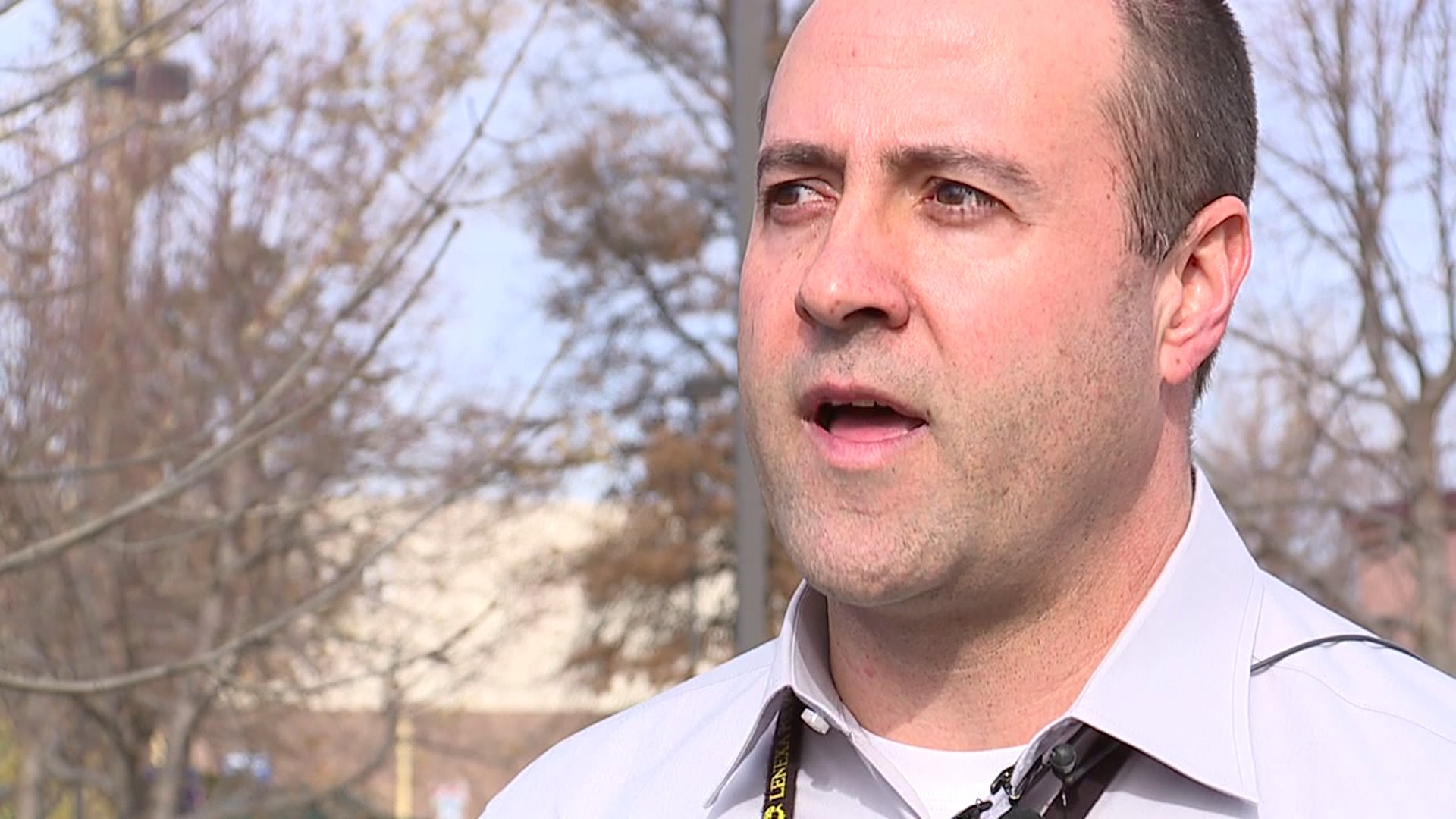 "I don't think anybody expects to walk into a store and have somebody carrying a gun that's not in a holster," Captain Wade Borchers said.
According to Costco's website, it's against the company's policy to take a gun inside any of its stores. However, Kansas law requires buildings that ban guns to post signs about their policy.
Fox 4 was not able to check inside the store, or speak with anyone who works there, but we could not find a sign posted outside of Costco's building.