This is an archived article and the information in the article may be outdated. Please look at the time stamp on the story to see when it was last updated.
OMAHA, Neb. — A baby boy considered one of the smallest babies ever born in Nebraska now weighs 5 pounds after three months.
Nathan Ray Teply weighed less than a pound when he was delivered at 24 weeks because his mother had preeclampsia, a dangerous condition that causes high blood pressure and a high level of protein in the urine of a pregnant woman.
"We did what we had to do, and he is still here, he is still fighting," said Mary Temply, Nathan's mother, about their decision to have a c-section to save her life and the baby's.
Nathan was born weighing only 14.99 ounces and was only 10 inches long.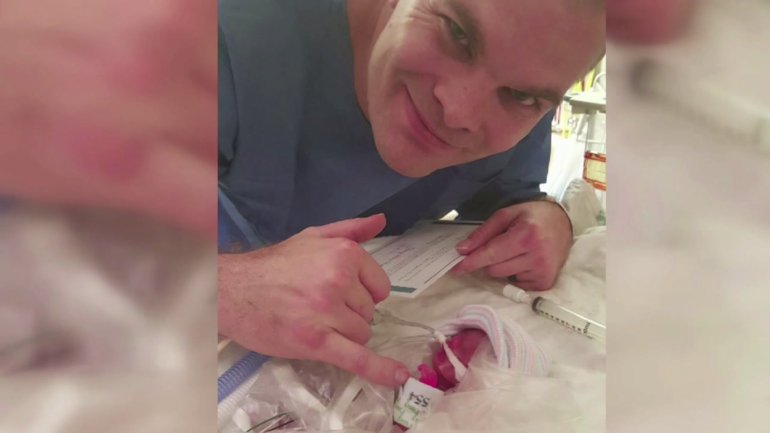 "His first picture… I have my pinkie right next to his hand and it's bigger than his whole hand is, so it's kind of remarkable," said Eric Teply, his father.
The Templys spend every minute they can with Nathan and rejoiced when Nathan reached the 5 pound mark.
"It's amazing. I enjoy every little gram that we gain, every night and every change he makes every day," said Mary Teply.
"This baby has fat on his cheeks, which is awesome and dimples," said Dr. Dan Connealy, Methodist Perinatal Center.
Still, Nathan's fight is far from over.
Doctors say Nathan will have to overcome some obstacles before he can go home including eating without a feeding tube and breathing without an oxygen machine.
"It is a miracle every day," Nathan's dad says.