This is an archived article and the information in the article may be outdated. Please look at the time stamp on the story to see when it was last updated.
GREENWOOD, Mo. — A Jackson County couple face felony charges after a dog attacked and seriously injured a toddler in their Greenwood home.
Prosecutors say that Brett William Cottrell, 42, and Shannon Cottrell, 39, have each been charged with Subsequent Dog Bites—Liability of Owner, a class-D felony, in connection to the attack on 17-month-old Isaiah Francis on July 25.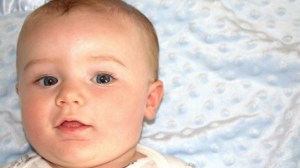 According to court records, the unidentified child was attacked by the Cottrell's dog, Leo, inside the couple's home on Elm Street in Greenwood. The child suffered a crushed jaw and over 60 puncture wounds in the attack.
Authorities say that Leo, described by neighbors as a "pit bull mix" had previously attacked and seriously injured a 17-year-old victim in Lee's Summit in October 2014. Shannon Cottrell was issued a nuisance animal citation in that case, which she pleaded not guilty in Lee's Summit Municipal Court. That case is still pending.
The dog, previously reported to be a rescue dog with a "rough" past, was euthanized last Sunday, authorities said. The child was hospitalized and listed in good condition last week.
Prosecutors have requested a bond of $30,000 or 10 percent for each defendant. If convicted, they could each face up to four years in prison and a $5,000 fine.