This is an archived article and the information in the article may be outdated. Please look at the time stamp on the story to see when it was last updated.
OVERLAND PARK, Kan. — Court documents obtained by FOX4 are revealing what led up to shots being fired at Oak Park Mall last month.
Melgene Martin, who was charged in the shooting, was beaten by two men, prior to firing shots at them as they ran towards the food court, according to multiple witnesses.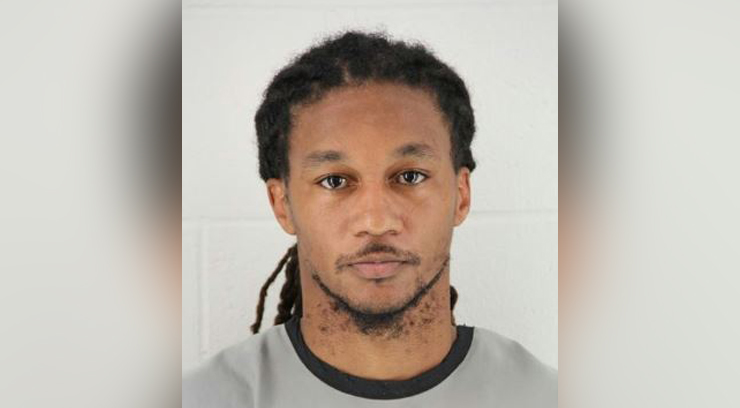 Officers responded to a shots fired call around 8:15 p.m. at the busy mall on Friday, Oct. 26. When they arrived, they found shell casings and the automatic doors to the food court shattered by bullet holes.
Officers were able to contact two witnesses, who described a struggle before the shooting. One witness told detectives that he believed a man identified later as Martin was being robbed. He said that Martin was standing next to a red truck with a child in his arms, while two other men punched him multiple times and appeared to be trying to take something from him.
The same witness told detectives that the man who was being beaten put the child in the truck and pulled out a gun. Martin then allegedly followed the two men towards the food court and opened fire before getting in the truck and leaving the scene.
According to court documents, detectives found a paycheck stub belonging to Martin as well as his cell phone in the parking lot.
Surveillance video obtained from the mall showed two men following Martin and his children into the parking lot after they'd finished shopping. They were wearing clothing similar to what was described by the witnesses.
The video showed one of the men approaching Martin and removing what appeared to be a gun from his sweatshirt while struggling with Martin as he was holding his child.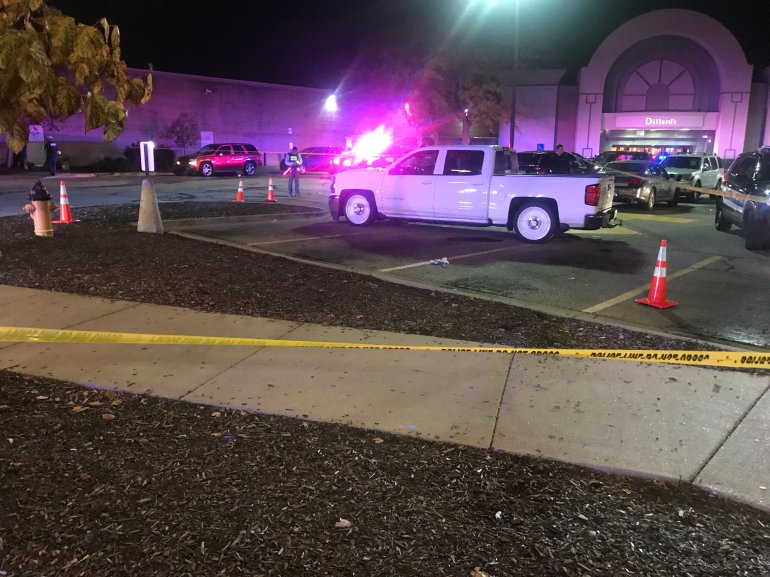 The man appeared to drop the firearm and him and the other man are seen running towards the food court entrance before Martin allegedly fired at them.
During a hearing with his probation officer, one of the men identified in the video admitted to being in the mall on the night of the shooting with the other man, but denied to answer any further questions about the incident without a lawyer present.
Detectives have been unable to locate the second man seen on the video.
Martin remains behind bars in Johnson County, charged with two counts of attempted first degree murder, two counts of child endangerment and one count of discharging a gun with bodily harm.
He's set to appear in court for a preliminary hearing Thursday.