This is an archived article and the information in the article may be outdated. Please look at the time stamp on the story to see when it was last updated.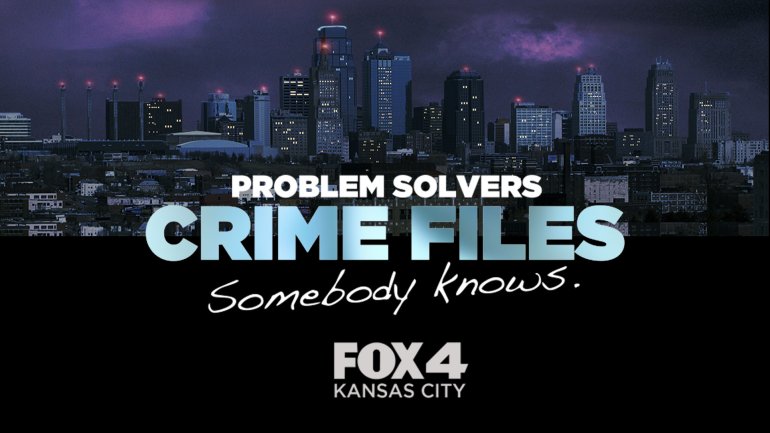 About 40 percent of the murder cases in Kansas City are unsolved. Many of those cases are considered cold.
FOX4 Crime Files takes an in-depth look at some of these cases, each one representing a life lost, and loved ones searching for answers.
Each week, FOX4's TV broadcast brings you firsthand accounts from the families who have turned their grief into action as they seek justice, as well as the detectives working tirelessly to bring them the closure they desperately seek. These podcasts are some of those stories.
---
Lester Haliburton
It was March, 2002, when one mother woke up to a nightmare. Detectives told her that her 15-year-old son had been shot in a hallway just down the street and left there to die. Police believe they know the motive behind the crime, and another kid survived the shooting, but the details are few and far between.
---
Desirea Ferris
"I'll be home tonight. I'll see you in a little bit." Eleven short words make up the final text sent from 18-year-old Desirea Ferris to her mom. Three years later, Ferris' family is still waiting for her daughter to walk into their home just north of Kansas City. Today, they're still crippled by the reality of what probably happened
---
KC Gillespie
What looked at first like a simple car crash at an apartment complex ended up as homicide investigation when police found that the driver had been shot. Despite eight tips to police since the investigation started, detectives and the family are no closer to solving the murder of 20-year-old KC Gillespie.
---
Derryle Humbird
He was a 53-year-old man who worked 6 days a week and spent much of the rest of his time with his daughter, granddaughter and friends. Police found him on his couch with his head smashed in. Despite two tips, police are left with very little to go on and friends and family left in the dark.
---
Carleton Temple
Carleton Temple was a 26-year-old business analyst at Sprint, who lived and worked in one of the wealthiest suburbs in the Midwest. He was also a father of three. That's why police were surprised to find him shot to death in his car 30 miles from home. Hear from the family he left behind and from the detectives who are doing everything they can to catch his killer.
---
Leron Walls
Thirty-three days after his 33rd birthday, Leron Walls was found murdered in a car parked in an unusual neighborhood. The 911 call was anonymous, and police said no one has come forward with any other information since the first tip. Now, Walls' father is left to pick up the pieces of the unsolved murder of his son, and detectives are scrambling for information.
---
UPDATE: Kendrick Anderson
Kendrick Anderson, 27, was gunned down as he drove down a busy Kansas City highway. Police are still searching the the person responsible for killing Kendrick Anderson, and now, they're using new methods to attract previously unwilling witnesses. Hear from his mother and the detectives working his case in this episode.
---
Mark Davis
With a 1-year-old child and another on the way, Mark Davis' life was turning around for the better. He went to play basketball with some friends down the street from where his mother lived in 1992. That simple pick-up game would be the last thing he ever did. Twenty-seven years later, his mother and police still don't know who pulled the trigger.
---
Antonio Hughes
The only person who claims to have seen Antonio Hughes in the last moments of his life in 2017 told police a dark figure was chasing him. He was later found shot to death. Clues have led police to think the killer knew Hughes would be at that house. However, all they have right now is a vague description and a body.
---
Christian Olivarez
Christian Olivarez got a phone call on one of the last days of 2018. No one in his family realized it would be the last day of his life. Within the hour, he went from being alive his home to being found dead in the front yard of another residence. Police have no clue what he was doing there to this day.
---
Rosalie Shamp
Gayla Shamp was 12 years old when her mother was beaten to death in 1992. She remembers responders rolling her mother out, covered in blood. It's been 27 years, and the case is cold. Police are looking for two suspects, but they don't have a lot to go on.
---
Greican Davidson
A young woman was killed during a drug deal gone bad. Police know the killer's name. They even had him in custody at one point. What they won't say is why he was released. Now, police want him back, but he has disappeared. Davidson's mom is left only with frustration and the memories of her daughter.
---
Berzilious Shackelford
Berzilious Shackelford loved playing basketball. In fact, that's how he spent his last night alive. Shortly after, he was found bleeding from a gunshot room. Police say the 2017 attack seems random. Witnesses in the area, including two of his friends who escaped with their lives that night, haven't come forward with any helpful information. His sister, Keshia, is left with nothing but frustration.
---
Vernece Brown
Vernece Brown left her home on Valentine's Day in 2018 to meet up with a date she found on social media. She never came home. Her body was found months later and miles away in a remote location in rural Missouri. The mysterious man who took her on a date has never been identified. Police are offering a $10,000 reward for information.
---
Jose Macias
Jose Macias was walking with his cousin in Kansas City, Kansas in 2008 when the bullets started flying. Police have received tips on the case, but nothing has led to a conviction. More than a decade later, his family is still living with the fact that Jose's killer has not faced justice.
---
Brown and Brown
Two women in their 20s, one a mother and another a suburban teacher, were both killed in an attack on an apartment complex in 2016. One of the women's son was shot five times. Both the women's' families and police say they know who did it, but a lack of evidence or a witness has halted the case.
---
Amber Fellows
Police found Amber Fellows on an early fall morning in 2018 lying broken in the street. The cause? A hit and run. Fellows was rushed to the hospital, but she died shortly after. Now, her family is desperate for answers, and while some clues have emerged, many details about the events leading up to Fellow's death remain a mystery.
---
Kiki Morton
It's been more than a decade, but a Kansas City family is still hoping that someone will help solve the murder of Kiki Morton and her boyfriend Marco Summers in 2005.
Kansas City police say Morton and Summers were found inside of a vehicle suffering from gunshot wounds near 116th and Bennington. They both died from their injuries.
Detectives and family members believe there may be more witnesses out there because the shooting happened in the middle of the day.
---
Antonio Thompson
Antonio Thompson was killed in 2011 and found dead in his apartment. He was 25 years old. His mother and detectives hope 7 years later someone will come forward with what they know.
---
Arthur Mourning Jr.
Arthur Mourning Jr., known as "Lee Lee," by friends and family, was shot after opening the front door of his home on Nov. 23, 2016 — the day before Thanksgiving. Detectives said that he was the victim of a robbery gone bad and had likely been targeted because the suspect believed he had money.
---
Kyle Longdon Jr.
Detectives with the Kansas City Police Department said they are close to solving the murder of 20-year-old Kyle Longdon Jr., who was shot in the stomach near 12th Terrace and Woodland Avenue on Nov. 17, 2014. Detectives said the crime lab is processing evidence in the case, but they still need help from witnesses.
---
David Krantz
32-year-old David Krantz was gunned down near Norledge and White Avenues in the Old Northeast on March 5, 2014. Detectives told FOX4 that witnesses saw someone in a silver Monte Carlo fire a gun and then speed away. More than four years later, his killer has not been found.
---
Destiny Weaver
On June 2, 2017, Destiny Weaver was shot to death inside a car at Tower Park in Kansas City's Waldo neighborhood. The park is a popular area, so investigators say there is a strong possibility that someone witnessed something. So far, detectives have not been able to track down her killer.
---
Asaan Williams
There were multiple witnesses when 18-year-old Asaan Williams was shot to death in Seven Oaks Park on March 13, 2015. He was killed in broad daylight with about two dozen witnesses in the park, but so far his murder is unsolved.
---
Christopher Shaver
On Oct. 27, 2017, Christopher Shaver was outside a home with a woman when an unknown man pulled up in a car, got out and started shooting. The woman was shot in the hip, but survived. Christopher did not. Despite numerous witnesses, police say no one has come forward.
---
Chad Donaldson
It's been over three years since 36- year-old Chad Donaldson was shot and killed after leaving a gas station in Belton, Mo. His parents, Craig and Jenny, tragically lost their son, but they haven't lost hope that the killer will be brought to justice.
---
Alonzo Thomas IV
Alonzo Thomas was gunned down at a friend's house when he stepped outside to take a phone call in 2014. He left behind two children, including one he never met. His mother, Monique, says she will never give up the search for his killer.
---
Chris Bartholomew
Chris Bartholomew was 21 years old when he was killed by a stray bullet in Kansas City's popular Westport district in 2007. His mother, Misty, has no closure in her son's death more than a decade later.
---
Kendrick Anderson
Kendrick Anderson was driving down the highway on Labor Day of 2017 when someone fired into his car, killing him and wounding a passenger. It was two days before his 28th birthday. He leaves behind two daughters, and a mother wondering who could have done this.
Charlie Bates
On March 26, 2012 someone shot 24-year-old Charlie Bates multiple times as he rode in a car with a friend. Six years later, Charlie's mother, Madge, is still seeking justice.
---
Jacob Skowronski
On February 4, the parents of Jacob Skowronski found their son shot to death inside his apartment, just days before his 26th birthday. Their pain continues to linger knowing that the killer is still out there.
Subscribe to the series:
Stay up to date with our latest podcasts on the FOX4 Podcasts Facebook page.
If you do not see the media players above, you can stream the podcast series here.