This is an archived article and the information in the article may be outdated. Please look at the time stamp on the story to see when it was last updated.
KANSAS CITY, Mo. -- Parents of inmates at Crossroads Correctional Center say conditions have deteriorated since a riot almost two  months ago.
Inmates, their parents and employees said they feel helpless about what's going on inside the Missouri state prison. They called the treatment of men at the Cameron prison inhumane and described conditions as dangerous.
"I don`t know who to reach out to get anything done. You guys were the only ones who I knew could be their voice out here," said Wendy Kauffman, a Crossroads prisoner's mother, about contacting FOX4.
Wendy Kauffman and Walter Bonhomme haven't been able to see or talk to their son, Joseph Bonhomme, for months, receiving only letters that describe what they call hell on earth.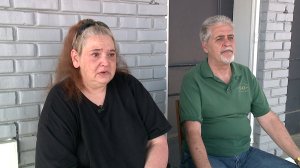 Bonhomme became emotional when talking about his son.
"I want him back in population, and I want to be able to see my boy, you know?" he said.
Since the riot on May 12, inmates and other sources say the prison has been on lockdown with no visitation and no recreation time.
Inmates say they're only allowed out of their cells 2-3 times a week for 10 minutes to shower, medical treatment for non-emergency injuries is being denied, and inmates are being fed the same small boxed meals three times a day in their cells.
"They have no voice in there. They are not being treated the way they should. They are treating them like a caged animal," Kauffman said.
And those, as Kauffman calls them, caged animals held a revolt May 12. In one letter, Joseph Bonhomme described what sparked the chaos.
"Like he said, they weren't out to hurt the guards. They weren't out to hurt anybody. They just wanted their point to be understood," the elder Bonhomme said.
The riot protested the loss of programs, a reduction in recreation time and what they consider mistreatment, caused by a critical staffing shortage the Missouri Department of Corrections has not found a way to correct.
An employee who did not want to be identified for fear of losing their job told FOX4 that it's gotten worse. So bad in fact, case managers, recreation officers, secretaries, storekeepers and the institutional activities coordinator are all doing overtime as corrections officers to make ends meet in the facility.
"That's not the inmates fault you are understaffed. They shouldn't have to be hungry and mistreated," a frustrated Bonhomme said. "That understaffed thing, come on! Hire some people! Get some people in there!"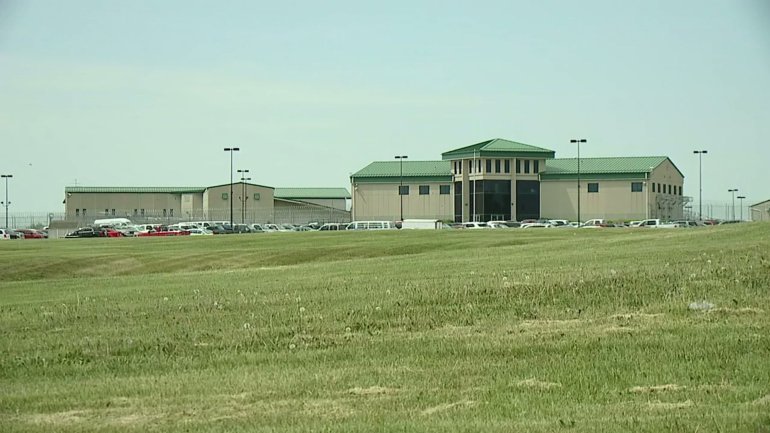 Karen Pojmann, a spokesperson for the Missouri Department of Corrections, told FOX4 they are trying, working as hard and fast as they can to hire more correctional officers.
Several hundred prisoners have been moved out of Crossroads, which she said has somewhat eased the burden on staff, while also borrowing correctional officers from other facilities.
She said they are gradually bringing the prison out of lockdown but did not have a date that would be done. She did confirm that visitors are not allowed right now.
Boxed meals are being served because of extensive damage to the kitchen during the riot, and safety concerns from inmate threats of violence against staff.
Pojmann said anyone acting as a correctional offier is trained and certified and said medical treatment reduced after the riot is now back to normal.
It's a sunny picture of a facility that Kauffman and Bonhomme described as in the middle of a storm, in danger of exploding again.
The Crossroads employee who didn't want to be named said Pojmann's statements are "B.S."
That employee went on to say the corrections department is placing the safety of the staff and now the public in jeopardy with their decisions, while continuing to lie and misinform the public.
The Department of Corrections has recently posted an update for family and friends of offenders that can be found by clicking on this link.