This is an archived article and the information in the article may be outdated. Please look at the time stamp on the story to see when it was last updated.
KANSAS CITY, Mo. — The woman shot at a First Friday celebration in the Crossroads District has been identified as Erin Langhofer, 25, daughter of Church of the Ressurection Pastor of Recovery Ministries Tom Langhofer, the church's communication director Cathy Bien said. Police have confirmed the identity.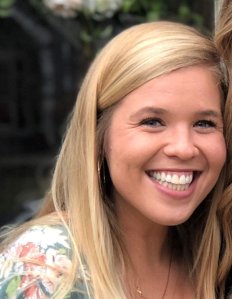 Erin's uncle, Steve Langhofer, also works at the church as a Congregational Care pastor. Erin grew up attending the church.
Langhofer was attending the celebration with her boyfriend when a fight broke out nearby, Bien said. Several shots were fired, and Langhofer was struck by a stray bullet.
"Please remember the Langhofer family in your prayers," Senior Pastor Adam Hamilton wrote in a Facebook post. "Our hearts are breaking for them."
Erin Langhofer was a therapist at Rose Brooks Center. The company's CEO, Susan Miller, said she will be "terribly missed."
"We are devastated and in shock by the news about one of our employees. Erin was a therapist committed to supporting survivors of domestic violence,"  Miller wrote in a Tweet.
Rose Brooks Center is an organization that fights domestic violence and provides support for victims in and around the Kansas City area, according to their website.
Police responded to an disturbance at 18th and Main that turned into a shooting around 10 p.m. on Friday, Aug. 2. Langhofer was taken to a nearby hospital where she died from her injuries.
Three suspects have been taken into custody. One of them, Deon'te Copkney, 18, is charged with 2nd degree murder after he was found with the gun, according to court documents.