This is an archived article and the information in the article may be outdated. Please look at the time stamp on the story to see when it was last updated.
KANSAS CITY, Mo. – A burglar was caught on camera rummaging through a metro cupcake store, but it's what the suspect took that has the store owner scratching her head.
Jackie Edmiston opened Cupcakes Unlimited on N.E. Vivion Road in July 2017.
"We make all kinds of cupcakes," Edmiston said. "We usually have 20 or so flavors."
She arrives at work around 5 a.m. every day but said she noticed something was missing last Thursday.
"I noticed that my bag of dirty aprons was gone, and I couldn't figure out why or where they went," Edmiston said.
She quickly realized the missing dirty laundry was evidence of an overnight burglary at her store.
"I freaked out for a second," Edmiston said. "I was like, 'We have to check the cameras,' and there it was. He had popped open the back door."
Surveillance video from inside the store shows a man, wearing a mask and gloves, enter through a backdoor with a crowbar. He walks straight to the cash register and rips it from the shelf.
Watch the surveillance footage in the video player above.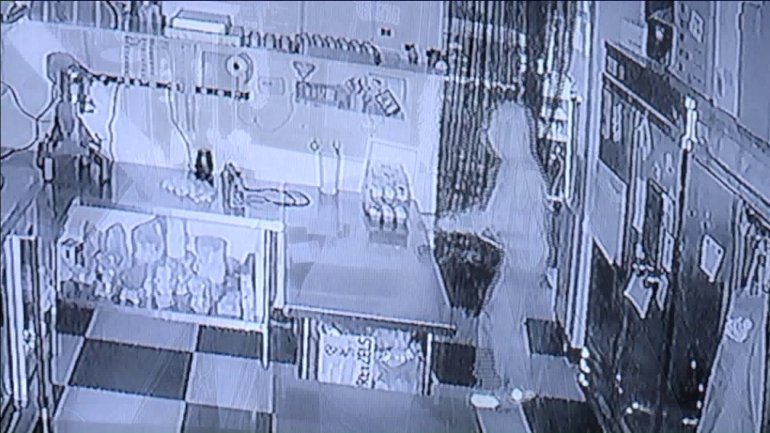 "He knew exactly where he was going," Edmiston said.
The culprit then decides to treat himself to some day-old cupcakes before grabbing a bag of dirty aprons, a broom and dustpan.
"Maybe he was trying to look like a cleaning guy at 2:30 in the morning," Edmiston said. "That's the only thing that makes sense. Nothing else makes sense. I mean, why would you take that stuff?"
In addition to the stolen items, Edmiston said the criminal got away with $400.
"Why can't this guy just work for his money like the rest of us?" Edmiston asked. "I put everything I got into this place and for him to just come and take it, that's not OK."
Out of five businesses located at the Country Club Shops, Edmiston's was the only store targeted. Edmiston has since added extra security features to her building and said she no longer keeps cash in the register overnight.
Anyone with information about the burglary is asked to call Cupcakes Unlimited or KCPD.