This is an archived article and the information in the article may be outdated. Please look at the time stamp on the story to see when it was last updated.
KANSAS CITY, Kan. — The man who was sentenced to life in prison without parole in the killing of Kansas City, Kan., Police Department detective Brad Lancaster was sentenced to additional prison time Thursday for crimes that occurred on the same day.
Curtis Ayers, a 30-year-old former Tonganoxie resident, pleaded guilty to aggravated robbery and aggravated burglary charges that stem from the same day.
He was sentenced to 233 months for the aggravated robbery charge and 32 months for the aggravated burglary charge. The sentences will run concurrently.
"In the end he has to answer to God," said Carolynn Lancaster, the detective's mother, following the sentencing for the detective's death. "That's the judge for him, in my opinion. Karma can be a bear. He's got to deal with it. He's got to be the one to sleep at night, knowing what he's done and how many lives he's affected. He's affected so many lives."
Curtis Ayers pleaded guilty in January to shooting and killing the detective outside a KCK casino last May.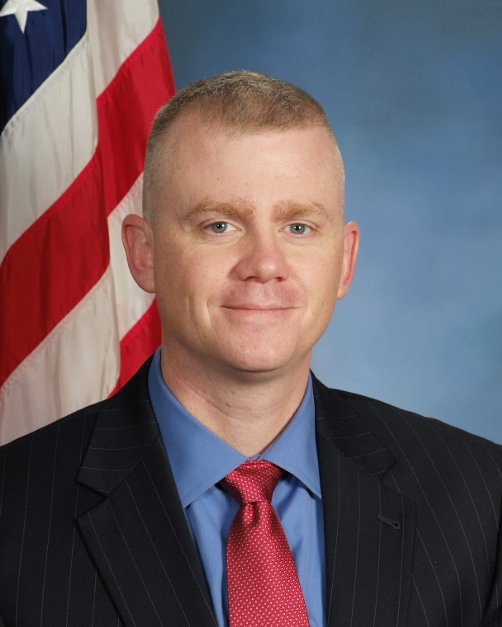 Lancaster's family agreed with a decision not to seek the death penalty in exchange for Ayers' guilty pleas in the detective's death.
Prosecutors say Ayers shot Brad Lancaster seven times before getting away in his police car. He carjacked two other drivers before police tracked him down in Kansas City, Mo., and shot him. He pleaded guilty to those charges Wednesday, and will now face more than 19 years of additional time in prison.
Ayers already was a convicted criminal, out on parole at the time of Lancaster's shooting.
The 39-year-old detective was with KCK for 10 years, before that he was with the Platte County sheriff's office for 10 years.
He grew up in Weston, Mo., and graduated  from West Platte High School. He later served in the U.S. Air Force.
Click play in the video player below to hear from Lancaster's mother right after Ayers was sentenced for her son's death: