This is an archived article and the information in the article may be outdated. Please look at the time stamp on the story to see when it was last updated.
KANSAS CITY, Kan. — The man who pleaded guilty to killing Kansas City, Kan., Police Department detective Brad Lancaster was sentenced to life in prison without parole Tuesday.
Many say justice has been served in this case.
"In the end he has to answer to God," said Carolynn Lancaster, the detective's mother, following the sentencing. "That's the judge for him, in my opinion. Karma can be a bear. He's got to deal with it. He's got to be the one to sleep at night, knowing what he's done and how many lives he's affected. He's affected so many lives."
Judge Bill Klapper threw the book at Curtis Ayers, adding on more than 41 years to his life sentence for nine other felonies connected to Ayers' crime spree.
Klapper told Ayers there was no appropriate punishment for his crimes. The judge told him: "Many think you should have received the death penalty."
Curtis Ayers pleaded guilty in January to shooting and killing the detective outside a KCK casino last May.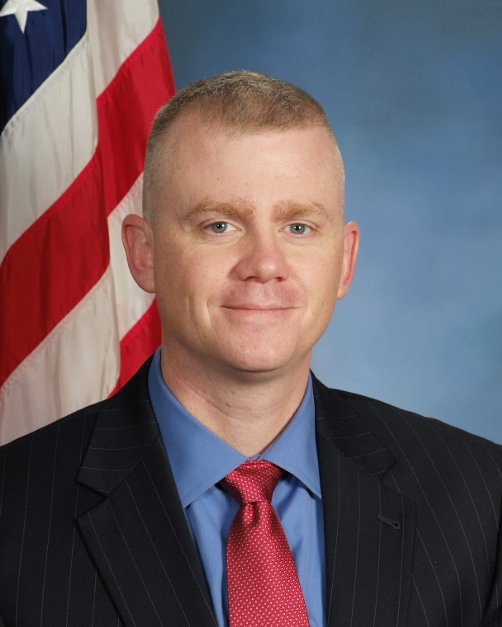 Ayers shot and killed Detective Brad Lancaster outside the Hollywood Casino last May.
Lancaster's family agreed with a decision not to seek the death penalty in exchange for Ayers' guilty pleas.
Still, the detective's mother said afterwards that she hopes Ayers will suffer behind bars.
"I hope he has to stop and think about everything that he's done," Carolynn Lancaster said. "What a good person he's hurt. He's put such a whole void in our lives. We are struggling hard to get through this. I'm just doing the best we can."
Prosecutors say Ayers shot Brad Lancaster seven times before getting away in his police car. He carjacked two other drivers before police tracked him down in Kansas City, Mo., and shot him.
Ayers already was a convicted criminal, out on parole at the time of Lancaster's shooting.
The Wyandotte County District Attorney says he wants the community to know that if you take a life, he will seek to take you off the streets for as long as possible. And that's pretty much the sentence he got for Ayers.
The 39-year-old detective was with KCK for 10 years, before that he was with the Platte County sheriff's office for 10 years.
He grew up in Weston, Mo., and graduated  from West Platte High School. He later served in the U.S. Air Force.
Hear from Lancaster's mother below:
Following Ayers' sentencing, the Wyandotte County District Attorney's Office and Kansas City, Kan., Police Department held a joint news conference to explain the sentencing. You can watch the full news conference below.