This is an archived article and the information in the article may be outdated. Please look at the time stamp on the story to see when it was last updated.
BRANSON, Mo. -- Water continues to flow Monday from the dam gates along Table Rock Lake into Lake Tanneycomo.
The gates on the dam opened at 2 p.m. Sunday and 6 p.m. Sunday, in an effort to keep the additional runoff water from flooding the lake and tourism areas. They reopened around 8 a.m. Monday.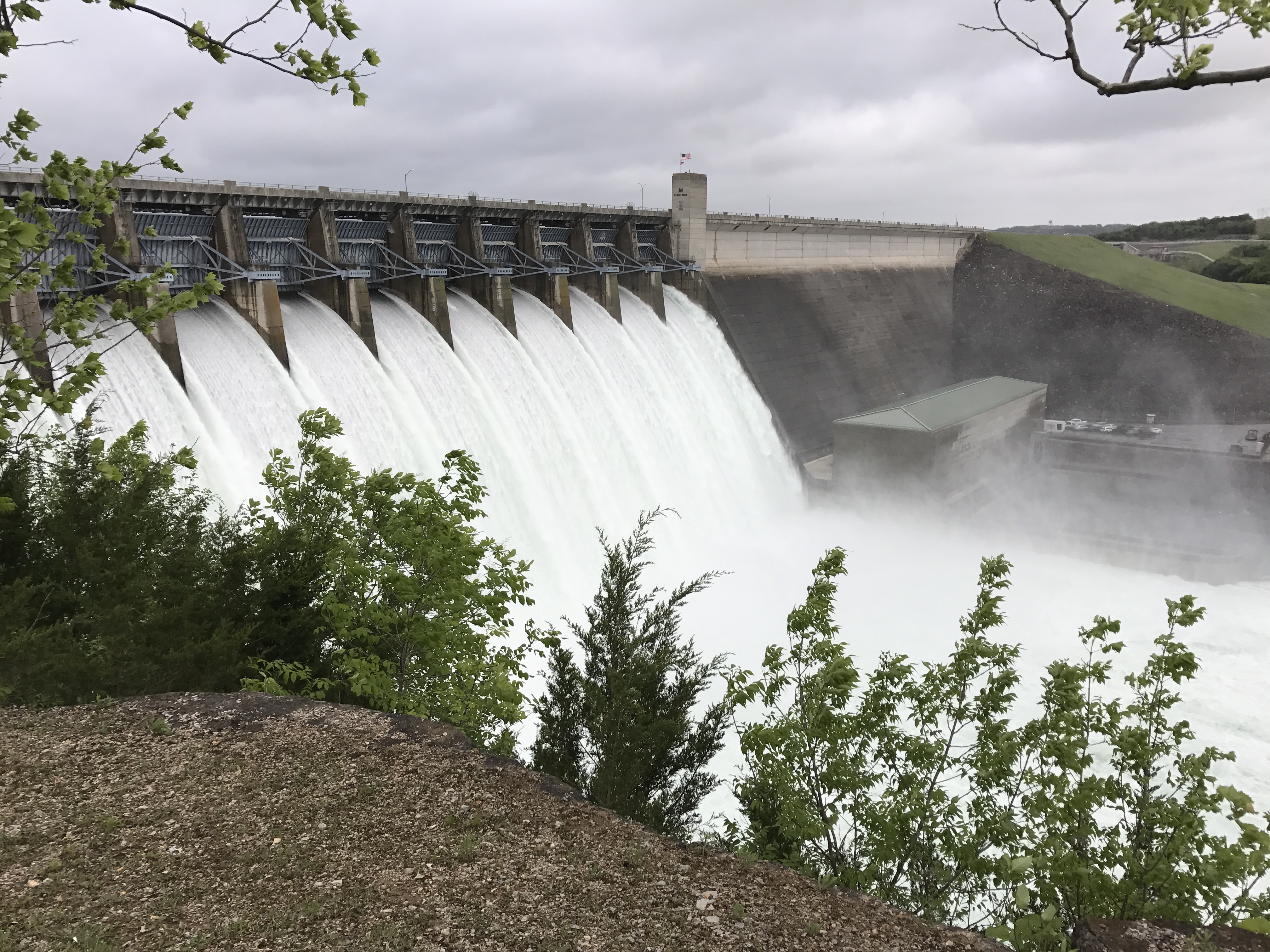 In the commercial area of Branson Landing, the water from Lake Taneycomo is about 10 feet higher than normal and it spilled over the barrier wall and into the sidewalk. Areas of the parking lot were blocked off, making parking spots an even hotter commodity in the shopping area.
Branson residents are learning to adjust to the occasional flood waters. It flooded in the area just after Christmas 2015, and in 2011.
"You don't get used to it," explained Debi Hartley as she watched Lake Taneycomo creep closer to her home Sunday. "You always hope it doesn't come again, but you get prepared for it when it starts raining and you hear them talking."
A lot of the water that is flowing through Lake Taneycomo came from Arkansas because it sits at a higher elevation. It will eventually go back down to Arkansas and make its way into the Mississippi River.
There are as many as 100 roads closed in Missouri and several school districts in the Branson area were closed Monday. Click here for the full list of Missouri road closures.

Many credit the Army Corps of Engineers for reducing the impact of the floodwaters - and for its constant communication with area residents.
Lenexa-based Heart to Heart International will be sending a second truck filled with relief supplies to the area Monday.
Phil Lilley of Lilley's Landing Resort had to evacuate his customers on Saturday. He plans to reopen Monday afternoon.

"We had a few that were pretty insistent, so we're going to let the come regardless," Lilley said.