This is an archived article and the information in the article may be outdated. Please look at the time stamp on the story to see when it was last updated.
CLINTON, Mo. -- One of the things people always ask is why? Why would someone shoot another person, especially a police officer? In looking for an answer to that question, FOX4's Shannon O'Brien talked to family of the James E. Waters to find out a little more about him.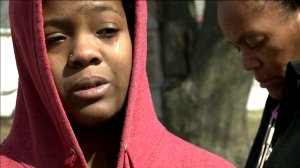 "I am sorry for your loss," Lakeviona Waters said. "I don't know how it all happened, why it happened the way it did."
The 19-year-old is mourning the loss of Clinton police officer Ryan Morton while she also mourns the loss of her father, James Waters -- identified as the person who killed Morton and shot two other Clinton police officers Tuesday night.
"My dad has been in and out of jail my whole life. I don't think my dad would intentionally do it if he was in his right state of mind, and it is very obvious that he has some type of a paranoid going on," she explained.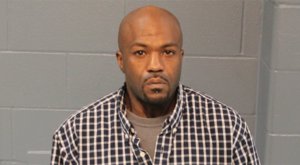 Lakeviona said her father suffered from mental illness -- was bipolar and schizophrenic. 37-year-old Waters had a long wrap sheet, including robbery, drug, and gun convictions dating back almost two decades. It is still difficult for her to accept that her dad's crimes now include the murder of a police officer.
"It was something wrong. It was something. That wasn't my daddy. I don't know what happened."
This is the daddy who she loved, during a photo shoot together for her 19th birthday in September -- right after he got out of prison the last time.
But things fell apart after that.
"I told my daddy that I hated him," she said.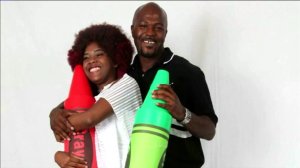 Lakeviona said she could see her father heading down the wrong path again, and cut him off.
"Me and him got into an argument because of his new girlfriend or whoever she wanted to be, and I felt like she was coming between us and she did. That's the crazy thing about it."
Lakeviona said she believes this new girlfriend was the woman heard screaming in the initial 911 call.
As police continue to sort out the details of what happened inside the house on Grandriver, the Waters family wants the Morton family and the Clinton police to know they are hurting too.
"I am praying for your family. Do the same to mine," Lakeviona said.
Police are still trying to figure out if Waters took his own life or if he was killed by officers returning fire.
The man who owns the home on Grandriver Street said Waters was not his tenant.