This is an archived article and the information in the article may be outdated. Please look at the time stamp on the story to see when it was last updated.
KANSAS CITY, Mo. — A Liberty high school student made his first appearance in court Monday afternoon, after prosecutors filed involuntary manslaughter charges against him in the death of his best friend.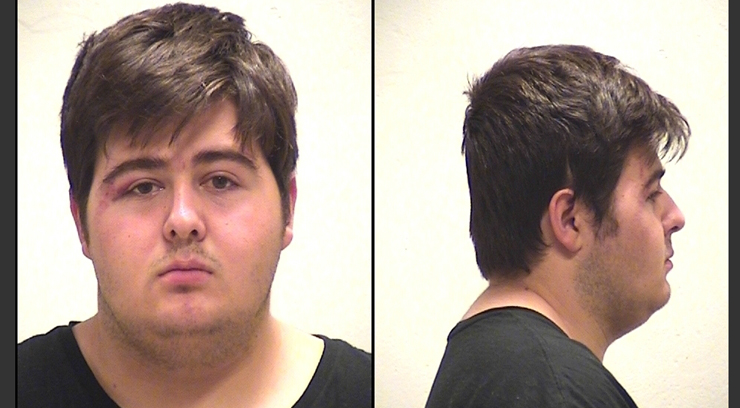 Police believe Jacob Mustoe, 17, was high on mushrooms when he ran over and killed another teen, identified as 17-year-old Jake Wehmeyer early Sunday morning.
On Monday afternoon, Mustoe had his first appearance in Clay County Court in Liberty.  Watch the video in the player above from Mustoe's arraignment, where the charges were read to him. He pleaded not guilty and bail was set at $200,000.
According to court documents, Mustoe stated that he was under the influence of psilocybin mushrooms when the crash occurred. He claimed that he and Wehmeyer had been in an argument that involved throwing billiard pools at each other. Mustoe said he then left and walked to his vehicle where he decided to accelerate his vehicle towards Wehmeyer's home and intentionally drive through the neighbor's yard.
Mustoe told investigators that he was high on mushrooms and thought "everything would be okay" even if he hit the house.
The probable cause statement says Mustoe noticed Wehmeyer standing in the neighbor's yard telling him to slow down, but it was too late. Mustoe struck Wehmeyer then the garage door of Wehmeyer's house.
After the impact, court documents say Mustoe went into the home where Wehmeyer lived and passed out. Wehmeyer was left lying under the vehicle.
According to the probable cause statement, when Mustoe woke up he noticed Wehmeyer under his vehicle unresponsive. Mustoe claims he ran to a neighbor to get help before running back into the home where he began to destroy property.
Shortly after, he ran to his home, nearly a mile away, contacted his mom who called police, and then took a shower and changed clothes.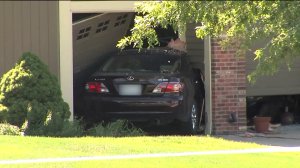 Neighbors told FOX 4 in previous interview that the victim was supposed to be staying with his friends while his parents were out of town. Instead, police said he was at this home with a few of his friends.
Wehmeyer would've been a senior at Liberty High School this fall.
Neighbors said they were shocked to hear of the violence because Woodneath is not a place where crime scene tape often appears.
"A very strange situation, a little bit surreal to happen in this neighborhood. It's awful, it's a horrible situation. Without knowing all the details, it just sounded like it was complete anomaly. Around here, it just doesn't happen," one neighbor told FOX 4 Sunday.
But it did, and now everyone is left wondering why.
"And there are a lot of teenagers in this neighborhood too, so I'm sure it will shake them up as well," said Linda Williams.
Mustoe's next court appearance in July 6th.