This is an archived article and the information in the article may be outdated. Please look at the time stamp on the story to see when it was last updated.
KANSAS CITY, Mo. — A horrific crash on Interstate 435 has left a Kansas City family devastated.
Three members of the Vazquez family are in the hospital, and two are dead after the terrible crash Sunday on I-435 near State Line Road. Seven-year-old Ruth Vazquez and her one-year-old sister Teresa Vazquez died.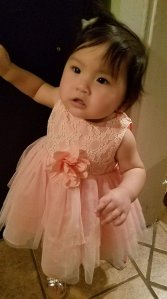 The Vazquez family was on the way home from a birthday party at Chuck E. Cheese's in Overland Park, and in just one split-second the family has been changed forever. Nothing will ever be the same now.
"I miss her really much, and I don't know why I miss her, but I am so sad that she died," Jaelin Vazquez said of her 7-year-old cousin and best friend.
When asked what she'd miss the most, young Jaelin said: "Coloring with her, playing soccer."
"My cousins were beautiful, funny," 10-year-old cousin Rafael Vazquez-Rosales said. "They always smile. They played with me."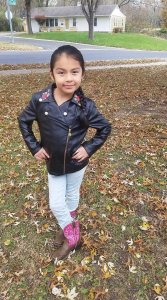 Rafael remembers the last time he saw Ruth and Teresa. It was just a week ago at his soccer game.
"Ruthie, she said she wanted me to play with her a little bit and show her soccer because she really wanted to play soccer," he said. "Then Teresa, she kicked the ball from us."
The fatal crash has rocked this KC family to its core.
"It's very bad. Ruthie and Teresa had a good future, were going to have a good future," Rafael said.
The Kansas Highway Patrol report says the Vazquez's van, driven by the girls' mother Angelica Hernandez-Valentin, was stopped in the right lane on westbound I-435. A semitrailer hit the van from behind, sending it spinning.
Hernandez-Valentin is in critical condition, and her 9- and 14-year-old sons are also in the hospital, recovering from non-life threatening injuries. The 71-year-old driver of the semi was treated at the hospital and released.
"I want them to know that I really loved them. Yeah, I loved them so much," Rafael said.
"Now they are in the sky with God in a better place," he said.
And for little Rafael, knowing that makes him feel a little better about his family's tragic loss.