This is an archived article and the information in the article may be outdated. Please look at the time stamp on the story to see when it was last updated.
KANSAS CITY, Mo. –A Kansas City mother has been charged in connection to the death of her daughter after the case was ruled a homicide.
Marie Chishahayo, 36, has been charged with second degree murder and four counts of child abuse and neglect in connection to the death of her 2-year-old daughter Calia Elia.
Calia died  in a "suspicious" fire at her mother's apartment near East 13th and Vine Streets in March.
Calia's three-year-old sister, Elena, suffered severe burns in the fire.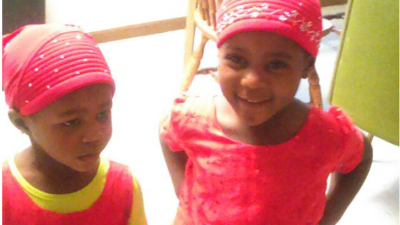 According to police the nine-year-old boy and another female infant were found uninjured and placed in protective custody.
Court records reveal the mother initially told police her nine-year-old son heated a knife and burned the three-year-old over her body. The suspect said she allowed it because "god told him to."
Police say the mom later admitted that she struck the girls. However, Chishahayo still said the nine-year-old did most of the abuse. At one point Chishahayo allegedly told prosecutors that the nine-year-old  picked up Calia and threw her into a wall several times.
Previous coverage: