This is an archived article and the information in the article may be outdated. Please look at the time stamp on the story to see when it was last updated.
KANSAS CITY, Kan. -- A KCK family broke down in court on Friday, as the man charged with killing their mother begged for forgiveness and begged the judge for a longer sentence.
It's been an empty couple of months for Geraldine Strader's family. They're missing the woman they say was the glue that kept everyone together.
"What do you say? How do you say goodbye to that? This was my best friend," Kathleen Brandt said.
Brandt had to go identify her mother's body last August and she said it was unrecognizable.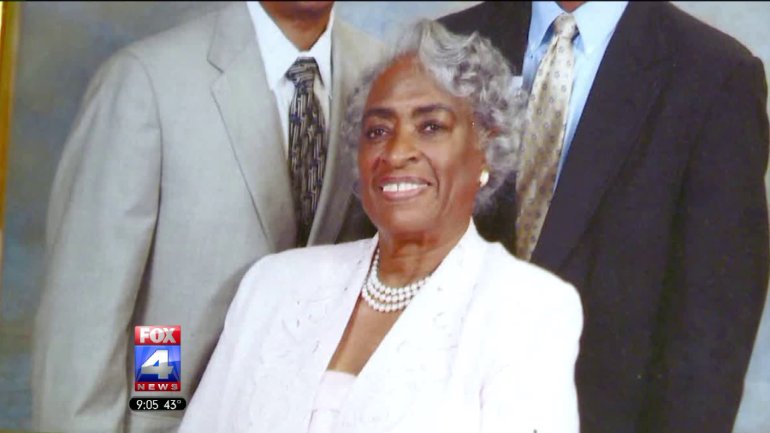 Police say Strader was driving in the 3800 block of Haskell Avenue when Joshua Brazeal crashed into her. Investigators say Brazeal was driving a stolen car and had fled police right before the crash.
Brazeal crashed into the 79-year-old's Toyota Camry at a high speed, throwing her from the car. She died from her injuries soon after.
"For her to go this way in such a violent way, in such a way of brutality, is very hard for all of us," Brandt said.
Dozens gathered at the Wyandotte County courthouse to hear Brazeal's sentencing.
More than 50 letters were written to the judge, asking for a longer sentence than the original 41 month plea deal. Inside the courtroom, several spoke for nearly an hour of Strader and the impact she made on the community.
The defendant's own sister asked the judge to give her brother a longer sentence, too.
"What he did was wrong and he needs to face it like a man," Laura Brazeal said.
Brazeal stood up and broke down in tears. He too asked for a longer sentence, and got his wish. Brazeal was sentenced to six-and-a-half years in prison.
The families of the victim and defendant actually left the courthouse together, hand-in-hand. They say they've leaned on each other throughout this process and are walking away one family.
"I hate to meet this way. But I feel like anytime, if I need to talk they'll be there, if they need to talk, I'll be there. It's the honest connection," Brazeal said.
Brazeal pleaded guilty to involuntary manslaughter and was set to serve 41 months. The judge decided to scrap that and go for a longer sentence of 78 months.