This is an archived article and the information in the article may be outdated. Please look at the time stamp on the story to see when it was last updated.
LEAWOOD, Kan. -- The flu season is in full force in the Kansas City area.  And, more than before, people turned to the flu vaccine, to keep themselves healthy.
The HyVee Pharmacy on State Line in Leawood has seen a nearly eightfold increase in the vaccine demand compared to this time last year.
In the first 14 days of 2018, pharmacist Jessica McRoberts has administred 26 flu vaccines. In all of January 2017, she administered three.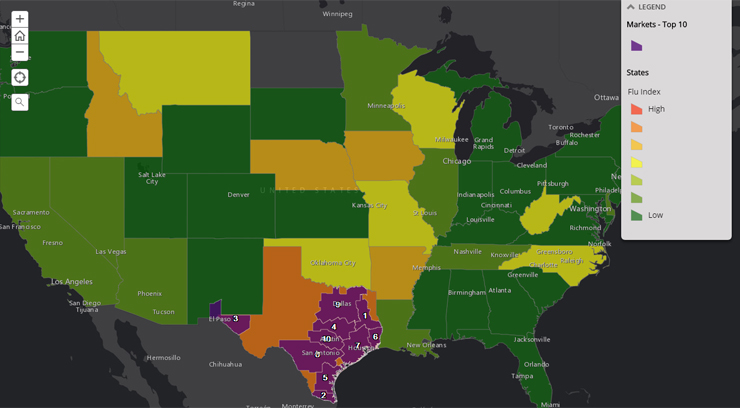 "We are seeing a rise in people getting flu shots this year in January," said McRoberts Sunday afternoon. "Usually it's died off by now."
In between dealing with customers and filling prescriptions, McRoberts said she's "had several people come in who have never had the flu shot. Even this weekend."
The side effects of the shot are minimal -- usually soreness in the muscle where the vaccine was administered. McRoberts saod it takes about two weeks before the vaccine is in full effect in your body.
"The flu season lasts until March," she said.  "So it still a good -- a great -- time to get a flu shot."
Even if you've already had the flu this season, the vaccine should prevent you from contracting other strains.