This is an archived article and the information in the article may be outdated. Please look at the time stamp on the story to see when it was last updated.
KANSAS CITY, Mo. — Family members say 33-year-old Andrea Mitchell had a warm personality and a huge heart.
"She was just so sweet. My sister was a really, really good person," Sylvia Mitchell-Maldonado said Monday.
Now, her relatives are suddenly mourning and preparing for Mitchell's funeral.
"It's just so surreal for me to know that my little sister is gone. It makes no sense that someone hit her, left her out there like she was an animal and then left," Mitchell-Maldonado said as she wiped tears from her eyes.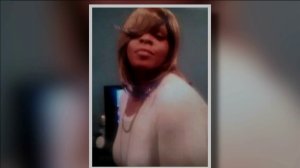 Relatives say just after 10 p.m. Saturday night, Mitchell apparently left a convenience store and was walking back home near East 38th and Prospect when someone hit her, killing her just three blocks from home.
"My sister had her personal struggles, but no matter what she was enduring in her life, it's still no reason for anyone to do that to her," Mitchell-Maldonado said.
"They all got out of the car and stood over her body," a witness, who asked FOX4 to conceal her identity, said.
The witness told police a driver in a white PT Cruiser hit Mitchell. The witness said two men and two women were in the vehicle at the time. Police have since said the PT Cruiser has been ruled out from being directly involved.
"I knew when we saw the car, it had front damage to it. Police picked up the pieces, and that woman's shoe and took all of it with them. Those people then got back in the car and left. It was just so sad to leave her like that," the witness said.
Mitchell's family was brought to tears when the witness showed them a cell phone photo of their loved one's body lying in the street.
"It's just so sad. Wow, I cannot believe they were there and then left my sister. I want them to have a heart and surrender or at least I hope police can find them," said Davoul Templeton, Mitchell's brother.
Police are still looking possilble surveillance video in hopes of tracking down the driver.
In the meantime, Mitchell didnt' have any insurance, so her family has set up a Go Fund Me page to assist with her funeral expenses.