This is an archived article and the information in the article may be outdated. Please look at the time stamp on the story to see when it was last updated.
KANSAS CITY, Kan. — Documents prepared by Kansas City, Kan., police detective Brad Lancaster, who was killed in the line of duty in May 2016 at the age of 39, show the cruelty a seven-year-old Kansas City, Kan., boy suffered before he was finally killed by his father and stepmother.
The remains of Adrian Jones were found in a pen where pigs were kept.
"Worst thing that I have ever had to see at this point in my career, and I hope to never see anything this bad again," said Det. Mark Bundy with KCK Police Department.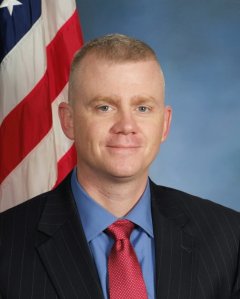 Lancaster was a lead investigator in the case of Adrian Jones. Officers responded to a domestic disturbance at the Jones' home in November 2015. He said that injuries to Heather Jones were consistent with being beaten and choked. Lancaster wrote in the document that at that time, Heather told him that her husband's 7-year-old son AJ had died in the home on or about September 28th and that Michael disposed of his body on the property in an effort to conceal the death and the severe child abuse.
Successive series of alarms raised in Adrian Jones abuse investigation
After obtaining a search warrant and finding AJ's remains, Detective Lancaster went back out to talk to Heather Jones. According to the document, she showed Detective Lancaster a Zap Enforcer flashlight that she said was used on AJ. During interviews with Lancaster, Heather Jones looked at pictures of AJ which Lancaster believed showed burns, open sores and scarring from the Zap Enforcer. Heather admitted that she and Michael Jones both used the device on AJ.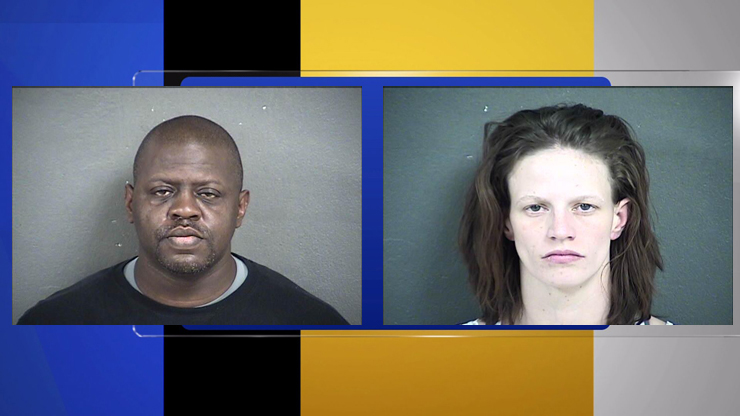 DNA samples were taken on the Zap Enforcer's electrode portion of the device. Detective Lancaster requested a warrant to obtain a saliva sample for DNA from Heather Jones to either confirm or eliminate her DNA on the electric shock device.
Click here to read one of the redacted documents from Det. Lancaster.
During discussions with Heather, Detective Lancaster also learned that Heather was an avid Facebook-user. Lancaster got legal access to a Facebook page in which Heather was a member. He noted that Heather referred to Adrian as a 'psychopath.' Lancaster said he found a Facebook conversation Heather had with another member of the page in which she discussed not being able to handle AJ. She said he 'kills everything he comes in contact with and has to be restrained 95% of the time.' She also said 'Not even 8 minutes ago he flipped my 4-month old out her bassinet while I went pee.'
A Facebook post revealed that Adrian had spent eight months confined to a shower stall with no pillow or blankets.
During the Facebook page conversation, Detective Lancaster recognized a reference Heather made to zombie television show, 'The Walking Dead', an episode titled 'The Grove', in which Carol decides she needs to kill a child named Lizzie because she has become too dangerous and killed another child.
Additionally, Lancaster found pictures in Heather Jones' Facebook account of AJ naked in the shower with a mouth injury that Heather said was from him removing the shower door. There were also multiple photos of AJ strapped to an inversion table, in a straight jacket, a restraint bed and restraint belt. The posts repeatedly discussed how they restrained AJ including handcuffs, shackles, bandages and straps.
Forty-six-year-old Michael Jones pleaded guilty in March to first-degree murder and was sentenced to life in prison. Heather Jones, 31, pleaded guilty to the same charge in November and is serving a life sentence. She insisted that she felt helpless to protect Adrian and herself from her abusive husband, but investigators said she, too, abused the boy and she received an additional five years and eight months in prison for child abuse.
KCK officer calls Adrian Jones case the worst thing he's seen after father's sentencing
At the time of his death, as fellow officers and the Kansas City, Kan., police chief honored Detective Lancaster, they mentioned his commitment to seeking justice for AJ.
"Even in death he's still giving of himself. Brad was involved in the Adrian Jones homicide, of the little boy who was murdered up on 99th Street. The day that Brad went out in this foot pursuit he was still running down leads on that case. He worked relentlessly on that case. He took a personal interest in it, put in a lot of his own personal time trying to make sure that Adrian Jones had justice. That says a lot about Brad, his tenacity, his dedication to service," said Chief Terry Zeigler.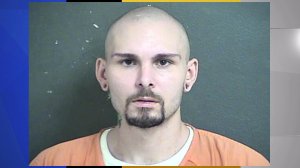 Curtis Ayers pleaded guilty to killing Brad Lancaster and was sentenced to life in prison without parole.
Brad Lancaster's two daughters were 10 and 9-years old when their father was killed.