This is an archived article and the information in the article may be outdated. Please look at the time stamp on the story to see when it was last updated.
LA VERGNE, Tenn. — A neighbor took video and called police when he saw the method a man was using to discipline his dog.
The dog was chained and dragged from a car.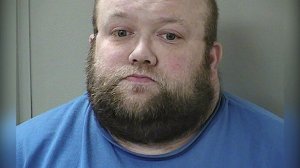 When police arrived at the man's home, they found the dog in the garage. The chain was still wrapped around the driver's side mirror. The dog was hurt but alive. He didn't have any broken bones, to the amazement of his rescuers. When asked why he did it, the owner told police he was disciplining the dog for not listening to him.
Authorities found another dog in the bark yard. It was tied to a cinder block without food, water, or shelter within reach.
Now the owner's two dogs along with a fish are in the care of an animal shelter.