This is an archived article and the information in the article may be outdated. Please look at the time stamp on the story to see when it was last updated.
KANSAS CITY, Mo. -- A man has been reunited with his dog, a day after the pup was taken along with his vehicle during a carjacking at a local gas station.
Dr. Greg Horton, an orthopedic surgeon at the University of Kansas Hospital, was having lunch in Westport when he says a man approached him in the parking lot near 1215 Westport Road on Monday. He says he grew suspicious of a man so he left to call 911. While he was away from his car the man got into it and drove off. Dr. Horton's dog "Cooper" was inside the car when it was taken.
Approximately four hours later, officers found the car near 37th and Main, but the dog was not in it. Officers arrested a suspect, who police later identified as Matthew Law, but he appeared to be without the dog.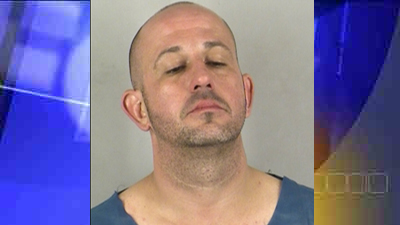 On Tuesday afternoon, after Cooper's owner and police distributed the dog's picture, a man found the dog outside a gas station in Kansas City, Kan. and snapped a photo of him. He sent the photo to his wife, Liz Trujillo, who recognized him from FOX 4's website. She called police to report the missing dog had been found.
"I was scrolling through my Facebook page and I came across FOX 4's picture that it said missing dog from a carjacking, and I looked over and it was the face of this dog and it described the collar of the dog and it was the exact one he was wearing so I knew I had the missing dog," said Trujillo.
Dr. Horton was delighted to learn that Cooper had been found, and the two had a very heartfelt reunion.
"I wouldn't have done anything different, you know, we go everywhere together, and if it were my kids in the car, I might not have left the scene, I know I wouldn't have left the scene if my kids were in the car, but I knew Cooper could take care of himself and he did," said Dr. Horton.
Law, who police arrested as the suspect in this case, was charged with one count of first degree robbery. According to court documents, Law allegedly waived his Miranda rights and told police that he had been high since January 19 and did not remember the last few days. He told police it was possible he had committed the crime because he was high.
Download the free FOX 4 KC app now! FOX 4 Android app | FOX 4 iPhone app |