This is an archived article and the information in the article may be outdated. Please look at the time stamp on the story to see when it was last updated.
KANSAS CITY, Mo. -- Many of you probably can't imagine sitting inside your house during the sweltering heat with no power and no air conditioning.  But that's exactly what an animal outreach group says happened to a group of dogs.
The house on Chestnut St. is now vacant.  But earlier this week, a group of dogs did everything they could just to breathe through a narrow hole in the roof.
"To see something like that, it's like you just can't stop thinking about it," said Erica Carper, volunteer with Chain of Hope.
Erica Carper has seen a lot of sad circumstances involving animals, working with the group Chain of Hope.  But she says this incident was a whole new level of cruel.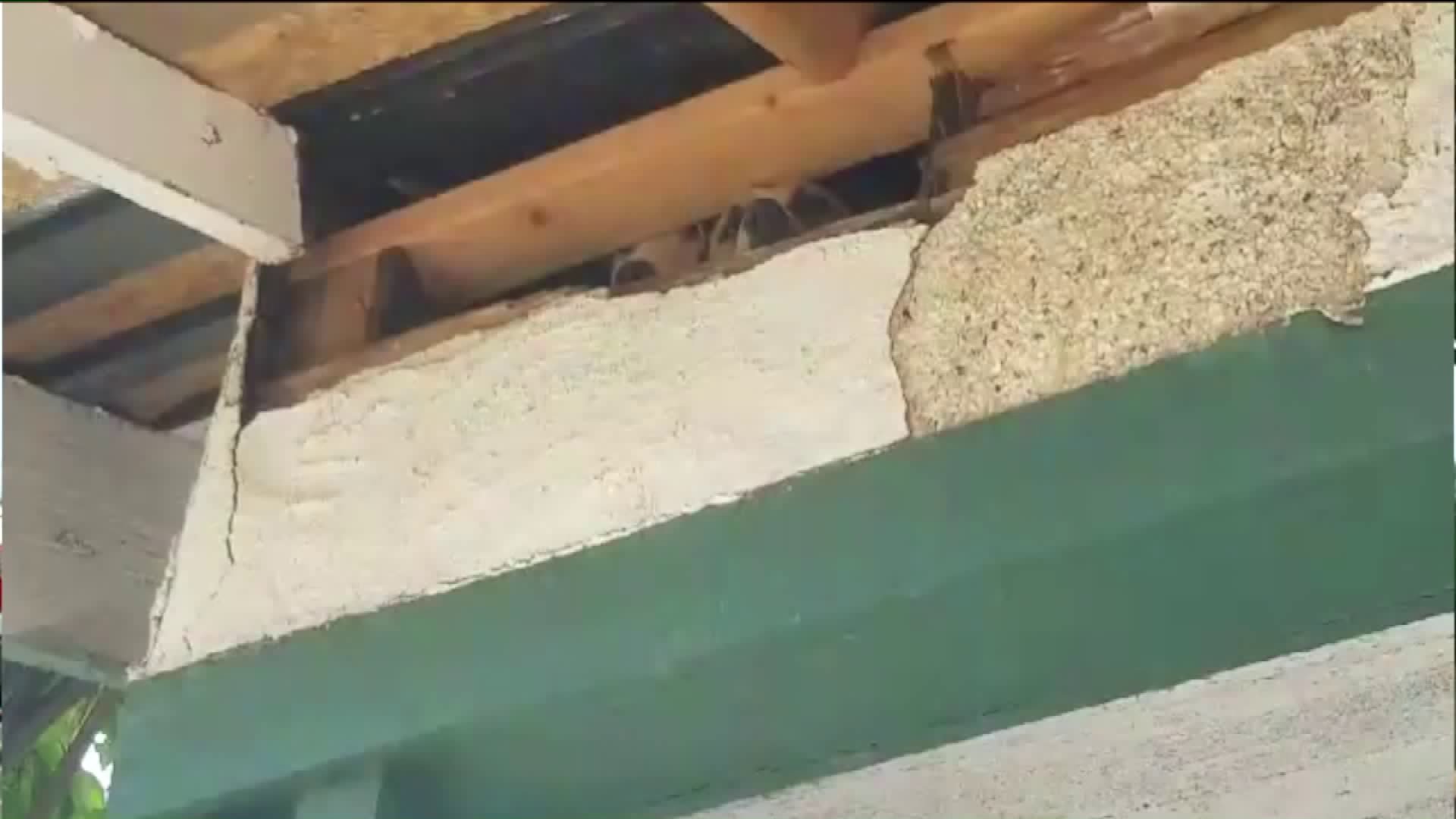 Four pit bulls were trapped inside a house, some of them poking their heads through a tiny gap above the front porch, gasping for air, desperate for attention.
"Seeing pictures is one thing, but you know seeing them right there 20 feet in front of you and hearing their cries and knowing things aren't going to get better, but just hoping for a miracle that they just hang in there and somebody will do something, that's all I could do," Carper said.
Chain of Hope first called Kansas City animal control about their concerns June 29.  That report, apparently got lost in the shuffle.  On July 10, Chain of Hope called the city's 311 line again.  An officer went out the next day, left a flyer, and impounded one dog left outside.
"Checked there was no food or water and he had abandonment checked.  But he left that dogs inside that house for Tuesday, which was reported to be the hottest day of the year," said Carper.
Neighbors called and made a second report.  Animal control left another flyer and records show the case was closed because "no contact" was made during their investigation.  It's infuriating to volunteer Erica Carper, because the entire time the house had no electricity, clearly marked with a red tag on its meter.  And there's been an open case on property violations with the city since June 9.  So Carper believes there is no reason the animals should've been left in conditions that could've killed them.
"We did what we were supposed to do.  We followed the rules.  We called animal control.  We made a complaint.  We did more than is expected.  We shouldn't have to follow up and make sure they did their job," said Carper.
Neighbors say the dog's owners have been evicted, and after getting flyers from animal control, pulled up to the house in the middle of the night this week and took off with the animals.
"So now we don't know where the dogs are.  Animal control doesn't know where the dogs are.  And I can probably guarantee you they are in no better situation than they were before and there's nothing we can do about it," said Carper.
Despite all that, on Twitter Friday, the city boasted survey results showing more people approval of the job animal control is doing.  And last month, told FOX 4 that any complaints about the lack of follow-up are "erroneous."  (http://fox4kc.com/2017/06/02/kc-rescue-group-directs-sharp-criticism-at-citys-animal-control-division/)
We sent multiple emails to city communications staff, animal control, and even the city manager, looking for answers about the situation. We also made several phone calls and even went to animal control in person.  But no one has given us a response.