This is an archived article and the information in the article may be outdated. Please look at the time stamp on the story to see when it was last updated.
KANSAS CITY, Mo. -- Dozens of people turned out this morning to remember a worker who was shot and killed during a robbery at an east side gas station.
Many near 59th Street and Swope Parkway want justice for 33-year-old Ira Brown.
Brown was just trying to make a living for himself and his family, working the overnight shift at the 24-hour gas station.
His death during a robbery early Monday morning prompted dozens of people to gather at the Inner City Oil station Wednesday, which closed for the memorial service.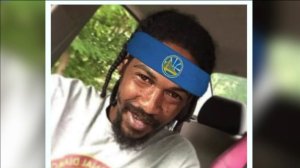 Brown, whose nickname was Skinny, is survived by three children and he was engaged to be married soon.
Now, his family is overwhelmed by support from those who knew Skinny and neighbors who are calling for information to help police.
"He was a very highly, well respected young man," said Rhonda Brown, the victim's cousin. "Everybody had all good things to say about him. I was looking at his Facebook page. It just brought tears to my eyes to see how very well he was liked and respected. He respected his elders and his peers. His mom did a good job raising him."
KC Mothers In Charge joined the Covenant Presbyterian Church in rallying support for Brown's family. They say only a strong showing of outrage will convince the community that what happened is not normal and people need to work together to provide the tips detectives need to ensure it won't happen again.
A group calling itself the Code Against Crime and Violence will gather Thursday at 34th Street and The Paseo to discuss how to make neighborhoods safer during overnight hours. That's scheduled for 5 p.m.