This is an archived article and the information in the article may be outdated. Please look at the time stamp on the story to see when it was last updated.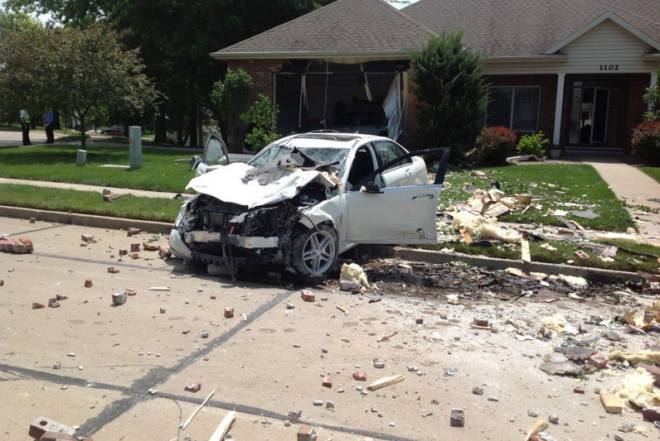 COLUMBIA, Mo. — After crashing his car through a Columbia, Mo., home on July 2, the man responsible turned himself into police days later.
Arthur Evans, 74, was arrested and processed for driving while intoxicated and careless imprudent driving after he plowed his vehicle through a the garage area of a house in the 1100 block of Vintage Drive.
At the time police did not suspect Evans of drunk driving. He told authorities he was test driving the car when he lost control.
"We didn't really know the reason for the accident. All we know is he did not manage a curve and the car went over the curve and into a house," Columbia police officer Latisha Stroer said in an interview with ABC 17.
That failed turn caused Evans to crash his way through the home, hitting a gas meter before coming to rest in the front yard. Three people were inside the house at the time, although no one was injured.
Later, police obtained a search warrant for Evans' medical records and learned his blood alcohol was above the legal limit.
Court documents revealed Evans was involved in a wrong-way crash on Highway 50 near Lee's Summit in December 2012.
Evans has not been formally charged pending the prosecutor's review of the case.