This is an archived article and the information in the article may be outdated. Please look at the time stamp on the story to see when it was last updated.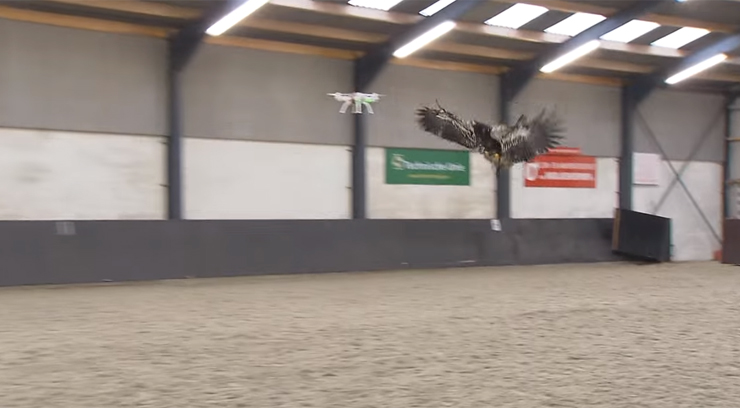 Animals assisting law enforcement is certainly nothing new. Police dogs have been helping officers patrol the streets for a long time, but what about threats from above? Enter, the police eagle.
Police in the Netherlands have announced a program they have been working on with the Ministries of Justice and Defense on efforts to take down drones.
Drones have exploded in popularity around the world in the last few years, which has raised concerns by authorities that criminals and terrorists could use them to commit crimes. The flying machines could be used to spy on locations that could be a potential terrorist target, or even rigged with explosives themselves.
Dutch police recently released a video showing their trained eagle intercepting a drone in flight, grabbing it in its talons and bringing it to the ground. The project is still in development, but a spokesman said the program is a 'very real possibility' in the fight against drone threats.
"Everyone can get hold of a drone, and that includes people who want to misuse them," police spokesman Michel Baeten told Dutch news organization NOS. "It is a multifunctional piece of equipment and that means you can launch an attack with them as well."
Police said the program trains the birds to see the drone as prey, so it naturally takes it away to a safe place where there are no other birds or people.
Authorities are also looking into high-tech solutions, such as equipment that can detect and remotely take over control of a drone, or even other drones programmed to shoot down an enemy drone.
A decision on whether or not to put the program into real world practice will be made in a few months.