This is an archived article and the information in the article may be outdated. Please look at the time stamp on the story to see when it was last updated.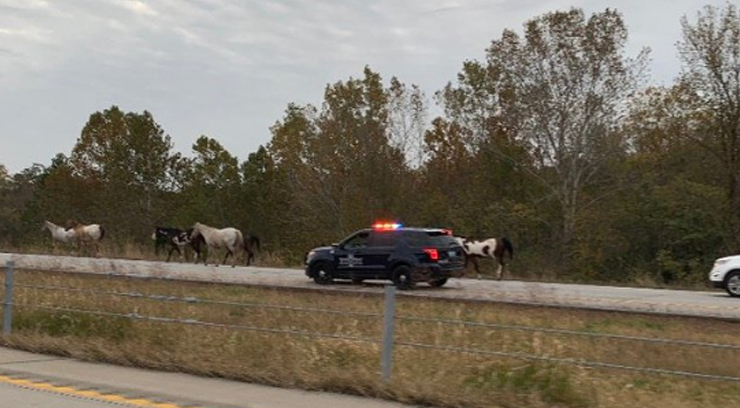 PLATTE COUNTY, Mo. — Eastbound 152 was closed at Amity Road for a short period of time Wednesday due to 8 to 10 horses on the roadway.
It took MoDOT crews and Kansas City police nearly two hours to clear the scene.
Police were able to get a hold of the owner of the horses to come to the scene and assist in corralling them.
It is unclear how the horses got on the roadway.
Kansas City Police tweeted the above photo from the scene and said they think they may have to think about teaching roping and wrangling in the Academy.
🚨 Breaking: EB Route 152 @ Amity is closed due to horses on the roadway. Our maintenance crew is on the way to clear….. #kctraffic @PlatteEDC pic.twitter.com/gB5b2Dd1Q6

— MoDOT Kansas City (@MoDOT_KC) October 23, 2019