This is an archived article and the information in the article may be outdated. Please look at the time stamp on the story to see when it was last updated.
KANSAS CITY, Mo. — A suspect is in custody after a bank robbery and a police chase on Tuesday.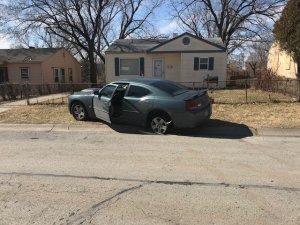 Police said the US Bank on W. Frank Street in Edgerton, Mo. was robbed around noon, but did not specify the manner of the robbery.
Later Tuesday afternoon, police located an individual matching the suspect's description and, following a vehicle pursuit, took the suspect into custody in KCMO.
Police said the chase ended when the suspect crashed on Norton, then got out of the car and attempted to flee on foot. The suspect was taken into custody without incident at 33rd and Jackson.