This is an archived article and the information in the article may be outdated. Please look at the time stamp on the story to see when it was last updated.
KANSAS CITY, Mo. -- Andrew Drill has a lot of tricks up his sleeve. But his resume is no trick, and he's only 8 years old.
Andrew is a super volunteer. Two years running, he's received a big honor, more commonly achieved by middle and high school students.
In first grade, he won a gold President's Volunteer Service Award after he logged a total of 75 volunteer hours. Last year in 2nd grade, he received a silver placement, logging 50 hours.
Now, he's on track to receive another President's Volunteer Service Award this spring.
"It's a good thing to do for others, and I think you should do it," Andrew said.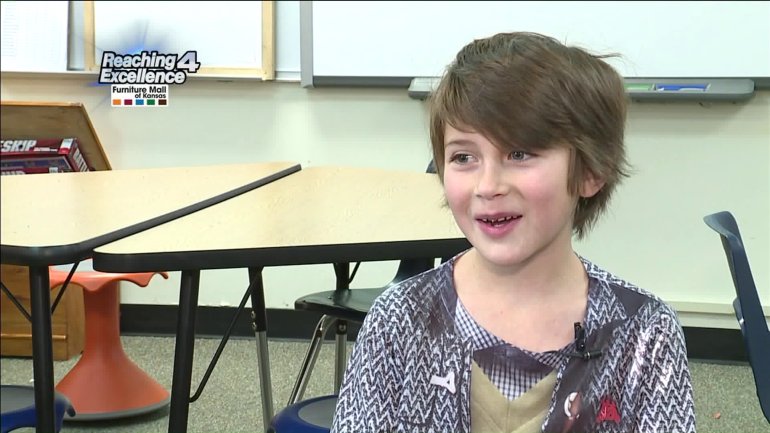 His face may look familiar to some. Andrew volunteers across the metro, doing everything from collecting diapers for Happy Bottoms Diaper Bank and Operation Breakthrough to packing food for the hungry with Harvesters Food Network.
"We fill it with food, and then they bring it to people in need," Andrew said.
He's also Kansas City's real-life Elf on the Shelf at the Ronald McDonald House.
"I dress up as an elf, and then I go on a shelf, and I give kids candy," he said.
David D'ercole, principal at The Pembroke Hill School where Andrew attends, said the third-grader has a big heart and doesn't give back for attention.
"He's very understated," D'ercole said. "He doesn't make a big deal of it."
So how does Andew fit it all in?
"I have time," he said.
Andrew told FOX4's Dhomonique Ricks he also enjoys community service projects at Village Shalom, writing cards for seniors and collecting Halloween candy for troops overseas.
He said when he's not volunteering or in school, he likes to play with Legos. He wants to be a magician or illusionist when he grows up.
If you know a young achiever who is 18 years old or younger and is doing exceptional things, Fox 4 wants to hear from you. Nominate them here.