This is an archived article and the information in the article may be outdated. Please look at the time stamp on the story to see when it was last updated.
KANSAS CITY, Mo. -- All children and adults were safe after the building they were in, a church at Independence Ave. and Benton Blvd., partially collapsed Thursday morning.
Initially there were reports that first responders were preparing for injuries, but after arriving and evaluating, Kansas City, Mo., police tweeted that everyone was out and there were no injuries.
The building is used by Rios De Aqu Diva, a church. There were children attending a Vacation Bible School at the time the structure started crumbling.
They were then placed in buses, away from the building.  The church then asked the media to broadcast a personal cell phone number for parents to call and identified a pick-up point for parents to reunite with their kids at Independence Ave. and Gladstone Blvd.
An apartment building next to the church was evacuated because of concerns that another wall might collapse.
"I was sitting over there at the bus stop and I heard this bang, and it fell and it hit the power line and sparks started going everywhere and it was dust all over everywhere," said Damarco Douglas, a witness.
Firefighters were advised to take precautions for asbestos because of the age of the building. They were told to report to the hospital when they left the scene to go through a decontamination process for asbestos exposure.
The building once housed the Benton Theatre, in its prime in the 1930s.  Click here for more on the building's history.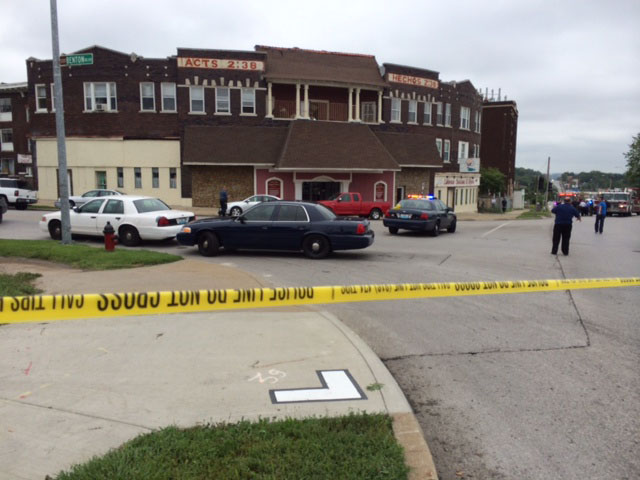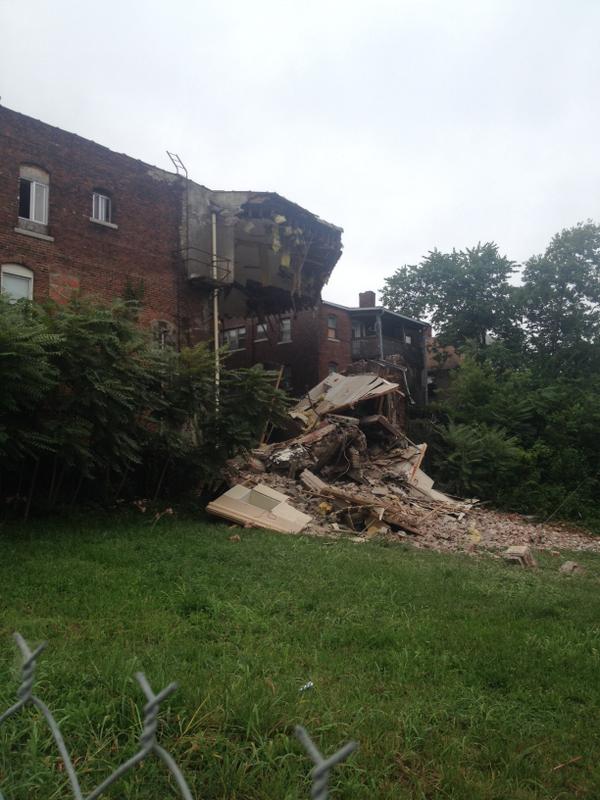 Photo of collapse from sergeant at scene of church collapse. So glad everyone is OK! pic.twitter.com/bPA1IuO9s4

— Kansas City Police (@kcpolice) August 7, 2014