This is an archived article and the information in the article may be outdated. Please look at the time stamp on the story to see when it was last updated.
MERRIAM, Kan. — Employees at Hendrick Toyota in Merriam spent Saturday sweeping up glass and checking out their security video.
The Merriam Police Department said the business was burglarized overnight after 1 a.m. The police couldn't say exactly what was taken, but it was plain to see inside the dealership there was serious damage.
Throughout the hallways, glass windows were broken, doors pried open and cameras pulled from the ceiling. It was Brandon Holsburg's day off, but he came in to see how he could help.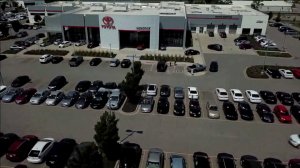 "That's crazy," Holsburg said. "I don't understand why anyone would do that."
Christina Rose, customer relations and marketing manager for the dealership, was at a loss.
"It's disheartening. Kendrick is kind of a big family, and we stick together, and anytime someone comes in your house and disrupts things — it's not cool," Rose said.
Employees said the thieves may have pulled the cameras off the walls, but that doesn't mean whoever did this isn't on video. The dealership and the police department are not releasing that footage at this time.
For customers worried their personal information could have been compromised, the dealership said not to worry.
"One of our concerns was our customers and safeguarded information," Rose said. "We take pride in making sure everything is safeguarded here, so it`s uneasy when someone comes in and disrupts that."
It's a situation the company isn't taking lightly.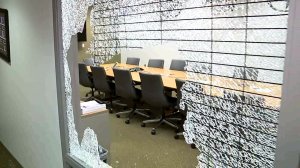 "We take a lot of pride in everything here, and we're a really close family. So anybody to come through, it's personal. It`s unsettling. We don't like it. We don't want it. we're not going to stand for it, and we`re going to take action," Rose said.
The dealership is offering a $25,000 reward for information that leads to an arrest and conviction.
"It would be a sense of security," Rose said. "It would be something finally giving us that sense that some justice has been done, and that all is right, and that we can rest easy knowing that everybody and everything here has been taken care of."
The Merriam Police Department said they couldn't release how many people were involved in the burglary and didn't have a description of a suspect in the investigation.