This is an archived article and the information in the article may be outdated. Please look at the time stamp on the story to see when it was last updated.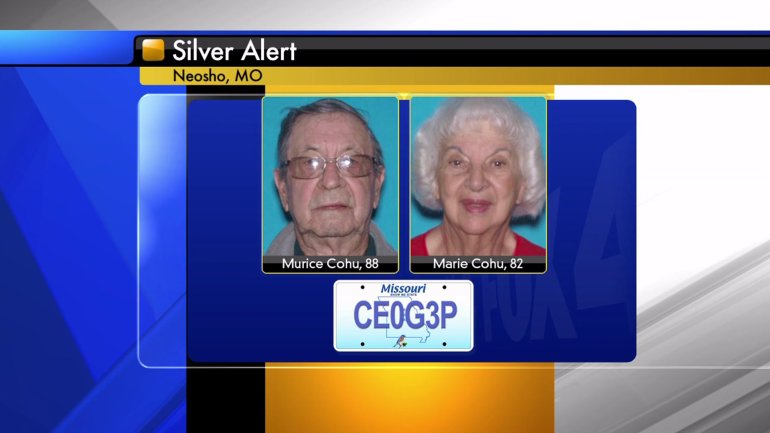 KANSAS CITY, Mo. — The Missouri Highway Patrol has canceled a Silver Alert for a missing elderly couple.
Police issued the alert Tuesday night. They said Murice and Marie Cohu had not been seen since the morning hours of Thursday, Jun 8.
Family talked to them when they were starting a road trip from Neosho to the state of Washington, specifically Yakima.