This is an archived article and the information in the article may be outdated. Please look at the time stamp on the story to see when it was last updated.
KANSAS CITY, Mo. -- Animal Control officers trapped and secured a dog that they say turned vicious and attacked a five-year-old boy Saturday and had previously attacked a woman, both attacks happening within a block of each other near East 27th Street and Bellefontaine.
FOX 4's Robert Townsend was there and has exclusive video of Animal Control officers rounding up the wanted Chow-breed Monday afternoon.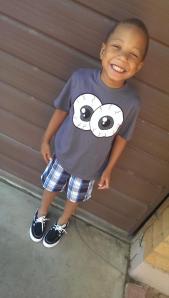 The long-haired Chow breed  bit the boy on his face while he was at a family cookout Saturday. Two weeks prior the same dog bit a woman on her leg.
All weekend, Animal Control officers searched the neighborhood. Then, late Monday afternoon, while FOX 4's Robert Townsend was interviewing a neighbor, the dog suddenly came out from a backyard and crossed the street.
Two Animal Control officers, armed with tranquilizer rifles and restraint sticks quickly ran over and captured the Chow.
"They had already shot him so he was pretty subdued when I got there, but you know like any dog, wanting to get away but we'll take care of him now," said Arthur Baker, KC Animal Control.
The dog was taken to Kansas City's Pet Project and was euthanized late Monday night. The boy whom the dog attacked remained in the hospital.