This is an archived article and the information in the article may be outdated. Please look at the time stamp on the story to see when it was last updated.
KANSAS CITY, Mo. — As an active  runner, career woman and mother of three, April Zimmerman she decided to reward herself with what she dubbed a "mommy makeover" in 2012.
"I was really proud of myself for getting in the best shape of my life," the Lee's Summit mom said.
So she had silicone breast implants.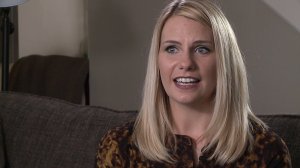 In Overland Park, Valerie Lenie did the same thing, utilizing a new implant called a Mentor Memory Gel, the same brand implanted by Zimmerman's surgeon.
The metro women didn't know each other but became friends when they reached the same conclusion: their silicone implants were making them sick.
For Zimmerman, it began almost immediately in the form of cystic acne, hair loss and — two years after her implants — extreme fatigue and memory loss. Eventually diagnosed with lupus, the news shocked her.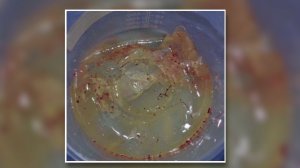 "And my husband and I were like, 'Where did that come from?'" Zimmerman said.
Doctors couldn't tell her nor could they explain to Lenie why she too was suffering from extreme fatigue.
"I couldn't get out of bed," Lenie said. "I would sleep for 20 hours."
Their struggles remained a mystery until almost simultaneously, as they did their own internet research, they stumbled onto a Facebook group, "Illness Healing by Nicole."
Right before their eyes were thousands of other women, sharing their stories of similar maladies after having used silicone breast implants — and lawsuits filed against the maker of their implants.
"By that time I felt surprised and vindicated," Zimmerman said.
The cases and lawsuits are reminiscent of the 1990s when women who alleged their breast implants made them sick filed thousands of lawsuits and eventually settled with the three makers of silicone implants. One of the makers, Dow Corning, declared bankruptcy.
A federal role
The Food and Drug Administration regulates implants as medical devices and, in 1992, ordered them pulled from the market for most procedures.
After research failed to link silicone implants to other illnesses and after manufacturers proposed new versions, the FDA lifted its moratorium in 2006, provided the manufacturers, Mentor and Allergan, conduct six post-operative studies, tracking each patient and obtaining more data.
In a statement, Mentor, a division of Johnson & Johnson, did not directly address the claims that its implants can make women sick. It noted the company is guided by "patient safety and science," and that clinical trials "support the safety and efficacy" of its FDA-approved implants. Read Mentor's full statement at the end of this story.
In 2011, the FDA issued a preliminary report based on new data that again failed to find a link between silicone implants and diseases like lupus.
"I can't say there's a link," board-certified plastic surgeon Richard Korentager said. "(But) I can't say a hundred percent definitively that there isn't a link."
The University of Kansas Health System physician said he's aware a small subset of women with silicone breast implants do complain of illnesses but noted that, so far, science has been unable to connect the two.
"I think we would be disingenuous if I said we know everything about it, and it's impossible that any components are causing these problems," he said, noting that smart scientists are continuing to study the data and issue but, in the meantime, believes for most women the implants are safe.
On the mend
Zimmerman and Lenie argue otherwise.
The two women said when they each had MRIs and discovered silicone leaking into their bodies, they had their implants removed. Both said their improvement was noticeable almost right away, and they continue to improve.
In fact Zimmerman and Lenie, who remain friends after connecting on Facebook, both insist learning about the plight of other women around the country may have saved their lives.
"I did get my life back, and it's pretty exciting," Zimmerman said.
---
In response to FOX 4's request for comment, a spokesperson for Mentor, a breast implant manufacturer, released the following statement:
"At Mentor, we are guided by patient safety and science, and patients can be assured that the science and long-term data from multiple clinical studies, including two 10-year, prospective clinical trials, support the safety and efficacy of our FDA-approved breast implant products that have been chosen by surgeons for millions of women worldwide. We adhere to the highest standards of quality and closely monitor the performance of our products. We also continue to support ongoing clinical studies and share updated product safety information with surgeons in our product labeling and with patients in brochures and online as appropriate. The MENTORPromise Protection Plan offers patients and surgeons one of the industry`s most comprehensive product warranties – a lifetime guarantee for product replacement and 10-year financial assistance coverage for all implants.
"As with any surgical procedure, it is important for patients to understand the benefits and potential risks when deciding to have breast implant surgery and that breast implants are not lifetime devices. There are certain known complications and adverse outcomes associated with breast implants, the most common of which are capsular contracture, reoperation, implant removal, and rupture or deflation of the implant. Part of the success of any surgery is the follow-up between a doctor and patient. Regular exams based on established medical protocols and guidance from health care providers can prevent or detect known complications with breast implant surgery."