This is an archived article and the information in the article may be outdated. Please look at the time stamp on the story to see when it was last updated.
Update: On Thursday, Sept. 3, Crime Stoppers announced the reward for tips leading to an arrest of the suspect is up to a possible $3,000.
KANSAS CITY, Mo. — Family and friends of a Northland teen broke the rules at the Royals game on Wednesday night by not wearing blue, but instead teal. The gesture was in honor of a Reagan Class, who is still hospitalized after being shot in her Northland home weeks ago.
The teal shirts, which were sold as a fund raiser for the Class family, are now all over the metro, including Reagan's school, church and high school's football games, but as of Wednesday, they will make it into Kauffman Stadium.
Family and friends of Reagan were hoping to grab the attention of cameras during Wednesday night's game, as they all wear the "Fight with Class shirts," in honor of the 14-year-old.
Reagan and her mom were shot back in July. The high school freshman is still recovering after she was shot several times at point blank range. The Class family is tired of living in fear and is taking action to help police, because the man police say pulled the trigger is still at large.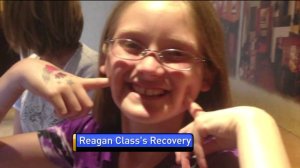 As Reagan continues to fight for her life, her family is doing everything in its power to make sure the man who shot her is found.
"We're Royals fans no doubt about it but tonight we thought it would be about Reagan," Patsy Class said.
In a sea of blue, teal makes its mark at the 'K.' Family, friends and even complete strangers wore real for 14-year-old Reagan Class.
"We were all supposed to come together the whole family," Kristy Jarman said.
But those original plans for fun at Wednesday night's baseball game were shattered in July when police say a man broke into Reagan's home and shot her at point blank range.
"We were told the first day she wasn't going to make it. To see how far she has come; she is beginning to walk, she is speaking a few words, beginning to eat," Patsy said.
It's been almost two months of a lot of ups and many downs but family says the worst is knowing the man responsive is still out there.
"It's scary. We don't know that we're safe," said a relative.
Tired of living in fear, Reagan's dad is doing something about it. He's announced the family is teaming up with organizations and collecting donations to add to Reagan's crime stoppers reward. Their goal is to raise somewhere between $3,000 and $5,000.
"We need to get word out there to get this person off the street. At this point I think it's important that we get that little extra support and maybe get some people to start talking," said a relative.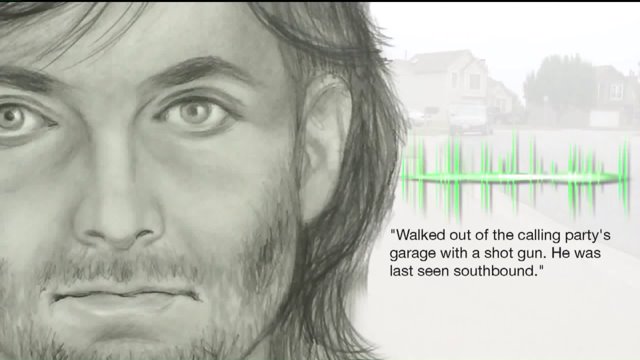 Family says the game won't be the same without Reagan by their side, cheering on the boys in the blue. They just hopes she knows, while they wear teal, they're cheering for her too.
"She is such a trooper it's astonishing how well shes doing and how far she is coming. It truly brings tears to my eyes," said Patsy.
If you know where he might be, you are asked to call CrimeStoppers at (816) 474-TIPS or 911.