This is an archived article and the information in the article may be outdated. Please look at the time stamp on the story to see when it was last updated.
KANSAS CITY, Mo. -- With his 6-year-old grandson by his side, Maurice Robinson pounded the pavement and knocked on doors Monday near 24th and Indiana in Kansas City.
Robinson's on an emotional mission. Monday afternoon, he and his  family and teamed up with KC Mothers in Charge and returned to the neighborhood where his son was murdered more than seven years ago.
"I just want justice for my son. I hope if anyone saw something, was possibly a witness, come forward and speak up," Robinson said.
The frustrated father said on the morning of March 5, 2011, his son, Maurice Robinson II, was standing outside just down the street from his home.
"All I can say is from hearsay that he got into an altercation with another man. Somebody rode by and saw him arguing, came back and my son was dead," Maurice Robinson said.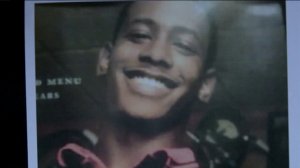 The 24-year-old father was shot in his chest and killed in the street.
"My son was a fun, good young man. He was studying business at Metropolitan Community College-Penn Valley. He just wanted to start his lawn care business one day and take care of  his three children," the victim's father said.
Maurice Robinson's children are 6, 12 and 13 years old.
"The police claimed they had tips here and there, but not enough to follow up on anything," the senior Robinson said.
"Somebody might remember something else that they think is minor. It could be something big. We just never know, and that's why any tip can help police," said Latrice Murray with KC Mothers in Charge.
A $14,000 reward is being offered to anyone who has information that can finally break this case.
"We just want peace. I'm looking at my son's children every day. It's frustrating knowing his killer after all this time hasn't been arrested and may still be in that area," Maurice Robinson said.